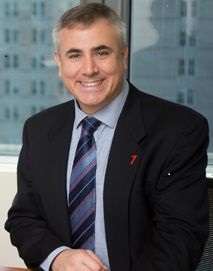 The risk of developing coronary heart disease significantly increases for those with genetically inherited high cholesterol, also known as familial hypercholesterolemia, according to a study published in journal Circulation.
About 1.5 million people in the United States have familial hypercholesterolemia, a genetic disorder that prevents the liver from removing excess low-density lipoprotein (LDL) or "bad" cholesterol from the blood. The condition is suspected when a person has LDL cholesterol levels greater than or equal to 190 mg/dL as well as a family history of premature cardiovascular events.
"This is quite common in the population, and the risks have never been quantified in the United States," said senior study author Donald Lloyd-Jones, MD, who is senior associate dean for Clinical and Translational Research, chair of the Department of Preventive Medicine and director of the Northwestern University Clinical and Translational Sciences Institute (NUCATS)."For those with this condition, the risk of heart disease is accelerated at a younger age, resulting in life years lost or a life lived with heart disease."
The study found that those with familial hypercholesterolemia are five times more likely to develop coronary heart disease compared to those with average levels of LDL over the long term (up to 30 years). In addition, they are also more likely to have an accelerated onset of coronary heart disease, up to 20 years early in men and 30 years early in women.
Since individuals with familial hypercholesterolemia can be treated with cholesterol-lowering drugs to decrease the risks of heart disease and stroke, scientists believe these findings are important in helping clinicians communicate the risks of this health condition with their patients.
For the study, the investigators – including Lloyd-Jones and first author Amanda Perak, MD, a fellow in the Division of Cardiovascular Epidemiology and Prevention in the Department of Preventive Medicine and a clinical fellow in the Division of Cardiology at Ann & Robert H. Lurie Children's Hospital of Chicago, pooled data from six groups of people in epidemiological studies, between the ages of 20-79, with 1.2 million person years of follow-up.
This research was supported by National Heart, Lung, and Blood Institute grant R21 HL085375 and by institutional funds from Northwestern University Feinberg School of Medicine.