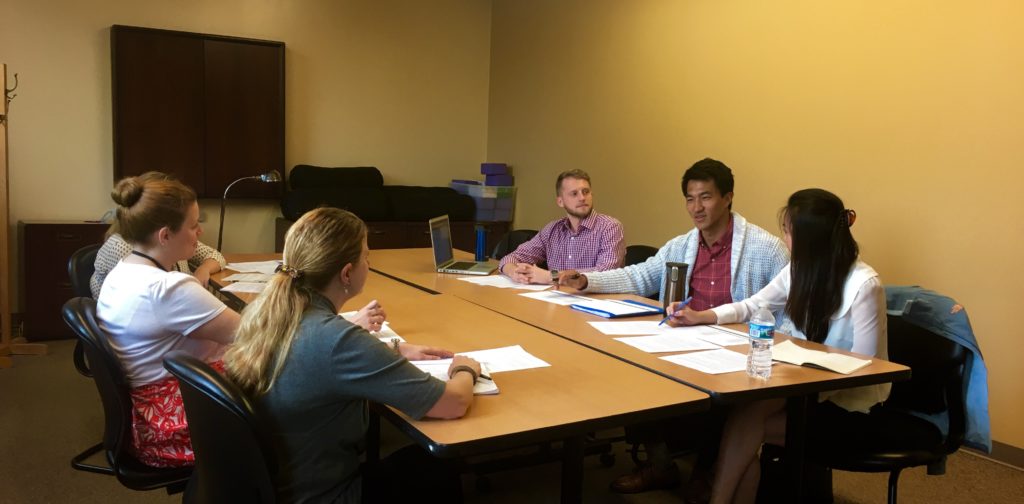 Three first-year medical students – all former business strategy consultants – founded the extracurricular group Second Opinions to serve and assist CommunityHealth Chicago (CHC), a nonprofit that delivers healthcare at no cost to low-income, uninsured adults.
"At the beginning of the academic year, as incoming first-year students, our thought was that since we didn't have a lot of medical skills, the best way we could make an impact on the community and this clinic was as consultants," said Liz Nguyen, co-founder of the group.
The group's goal is to improve the community and create opportunities to train other medical students interested in consulting. For their first project, they offered CHC help with communications and messaging strategy. CHC, currently in the process of expanding, had begun to reach out to funders and external partnerships. The students quantified CHC's impact on hospitals, such as the costs in medical care other hospitals save through the services CHC offers.
"We hoped to make the materials we gave them easy to use, in terms of understanding what their stakeholders were interested in as well as interpreting the numbers," said co-founder Ben Peipert. "We also wanted to make materials that would be sustainable and could be worked on beyond just this project."
Karin Ulstrup, MD, '04 GME, faculty advisor to Second Opinions and an instructor of Clinical Medicine in the Division of General Internal Medicine and Geriatrics, said the project provided a valuable educational experience, allowing the students to look at information from the clinic from a different angle than typical in their medical education.
"Instead of individual patients, they were looking at the needs of the clinic and the marketing and messaging the clinic was providing to donors. This project allowed the students to strategize from a caregiver's perspective, providing a unique view of the data compiled," Ulsrup said. "I believe this experience gave these students an invaluable and more expansive view of medicine, broader than they could learn in the classroom."
The group, made up of first- and third-year medical students, has continued to grow, and members plan on doing two additional projects this summer.
"In our class, there is an interest in building more business skills, and these projects let us create opportunities to learn more about the business side of medicine and maybe help us in our future careers," said Cecil Qiu, co-founder of the group.
The students are hoping to reduce patient barriers to access by working with community health worker programs in Chicago.
"I think it's been emphasized time and time again among our lecturers how important it is for medical professionals to have business acumen," Peipert said. "I think this group gives us the ability to practice some of the roles and responsibilities to take on leadership positions in the future."