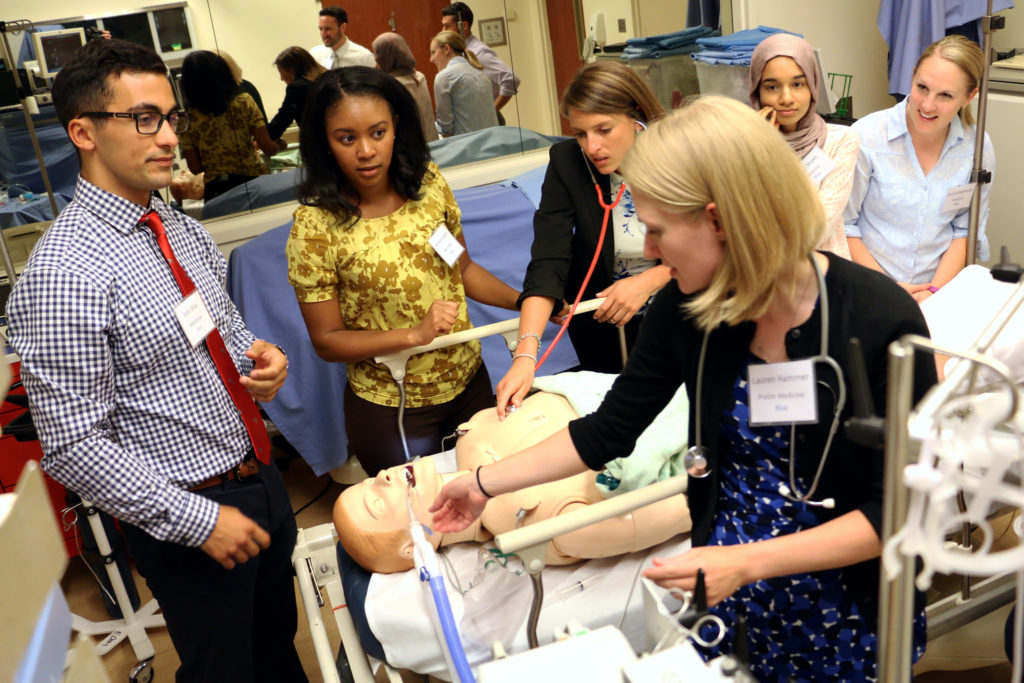 During the week of June 20, Northwestern Medicine welcomed more than 150 first-year residents. Incoming interns at the McGaw Medical Center of Northwestern University beginning residencies in a variety of specialties, including internal medicine, neurology, orthopedic surgery, urology, neurological surgery, obstetrics and gynecology, otolaryngology, general surgery, emergency medicine, psychiatry and pathology.
"This week has been surreal, and everyone was so welcoming," said Mozziyar Etemadi, MD, PhD, a resident in anesthesiology who will also be continuing his engineering research, repurposing available technology to create new medical devices. "I decided to pursue anesthesiology because it's a collaborative specialty – anesthesiologists interact with almost every discipline of medicine."
More than 20 percent of this year's incoming interns are members of the Alpha Omega Alpha medical honor society, and 35 percent come from medical schools ranked by U.S. News & World Report in the top 25. Additionally, 15 percent come from underrepresented backgrounds in medicine, and 15 percent are Northwestern University Feinberg School of Medicine alumni.
Throughout orientation week, many interns participate in a bootcamp, a two-day training program to practice the communication and procedure skills they will use in their residencies. Trainees in internal medicine, dermatology, preliminary medicine, neurology and anesthesiology participated jointly in these sessions, which included mechanical ventilation management, paracentesis, handoffs of care, electrocardiogram (EKG) and radiology interpretation.
Trainees in general, plastic, thoracic and vascular surgery participate in a separate bootcamp specific to their speciality. Sessions included suturing practice, central line and chest tube management and placement as well as lectures and scenarios designed to enable them to be successful from the first day of their clinical rotation.
The bootcamps first started in 2011 as a collaboration between Feinberg and Northwestern Memorial Hospital to address the so-called "July effect," where the combination of experienced residents leaving and new trainees beginning raised national concerns about a potential negative effect on patient outcomes.