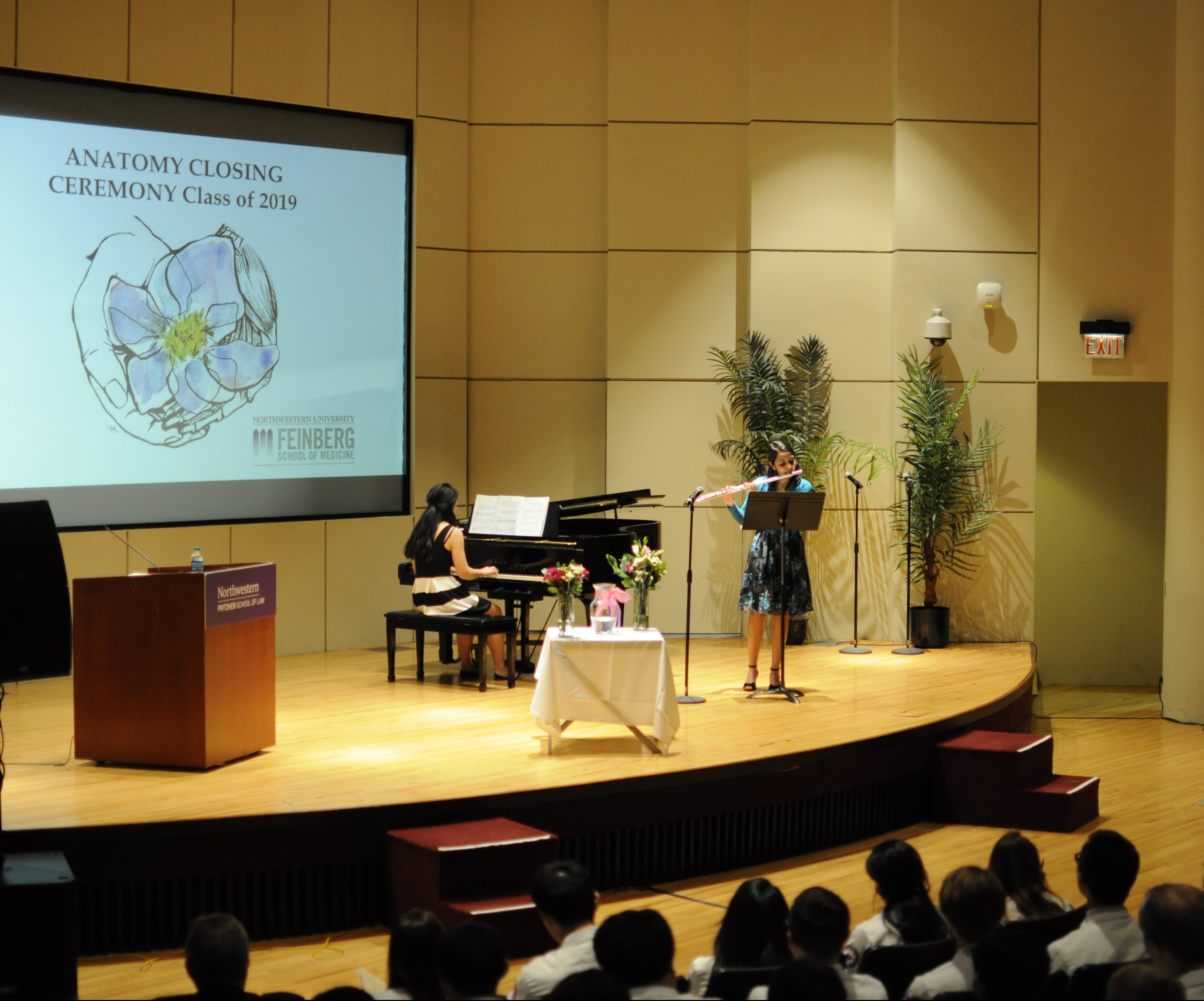 Rising second-year medical students honored those who donated their bodies for anatomical study during a ceremony marking the end of the students' anatomy course at Feinberg.
Anatomical donation is an essential component of medical education and training. Through anatomy coursework, students develop skills and expertise that contributes to the advancement of science and medicine, and the students' skills as physicians.
Larry Cochard, PhD, associate professor of Medical Education, addressed the students. "The people who donated their bodies provided us a unique and powerful experience … these bodies inform us about life, how the body functions, how it becomes diseased and how it is repaired."
More than 80 family members of the donors also attended the ceremony, which included poetry, essays and musical performances. During a flower ceremony, students recognized the donors' contributions by placing a rose for each donor in a vase. This year there were 29 donors, ranging in age from 57 to 93.
"Having worked with donors in the anatomy lab, I'm now transitioning into clinical training, and I know your loved ones' gift translates to more compassionate and informed patient care," said Noelle Martinez, a rising third-year medical student, who shared her experience as a medical student and her father's decision to serve as a donor himself.
"For that, we are truly humbled," Martinez said.