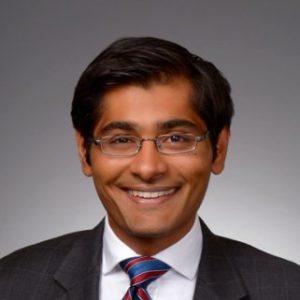 Northwestern Medicine scientists have identified a possible explanation for why a large number of gene expression changes occur in Alzheimer's disease.
First author Prajwal Ciryam, '16 MD, '15 PhD, conducted the analysis, published in Proceedings of the National Academy of Sciences (PNAS), which revealed a potential means for the regulation of proteins that tend to misfold in Alzheimer's disease.
Ciryam, a student in the Medical Scientist Training Program, explained that the "stickiness" and concentration of aggregated proteins is an important predictor of Alzheimer's disease.
"We think we are getting closer to an explanation of why large gene expression changes happen in this disease," he said. Ciryam worked with Richard Morimoto, PhD, the Bill and Gayle Cook Professor of Biology at the Weinberg School of Arts and Sciences, and collaborators at the University of Cambridge.
Investigating the cell's failure to maintain proteins in their normal state has important implications for understanding the origins of Alzheimer's disease and the process of how proteins are regulated.
"We hope that better understanding why these major transcriptional changes occur might also provide opportunities for diagnosing Alzheimer's disease early," Ciryam said.
Ciryam conducted his research by performing a meta-analysis that combined findings from 1,600 microarrays from human central nervous system tissues to uncover the transcriptional changes that occur in aging and Alzheimer's disease.
The meta-analysis showed that genes decreased in their levels had features that suggested they were at risk for misfolding.
"When proteins are highly concentrated, they are prone to aggregation, which is a process thought to underlie Alzheimer's disease and several other neurodegenerative disorders," Ciryam said. "What we found in this study is that many highly concentrated, aggregation-prone proteins have low gene expression levels in Alzheimer's disease. This may indicate that the cell is attempting to stop aggregation by reducing concentration levels."
Ciryam, who graduated from Feinberg on May 23, will start his residency in neurology at New York-Presbyterian Hospital at Columbia University Medical Center in New York City.
The research was supported by grants from the US-UK Fulbright Commission, St. John's College, University of Cambridge and the National Institutes of Health Northwestern University Medial Scientist Training Program Grant T32 GM8152-28. Additional funding came from the National Institute of General Medical Sciences National Institute on Aging, National Institute of Neurological Disorders and Stroke, Ellison Medical Foundation, Glenn Foundation, Daniel F. and Ada L. Rice Foundation and the Wellcome Trust.