Genes from Neandertals contribute to depression and other health traits in modern humans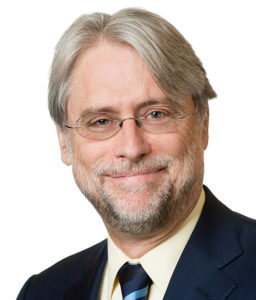 About 50,000 years ago, the ancestors of modern humans migrated from Africa to Europe and Asia, where they encountered Neandertals. Though this ancient human subspecies became extinct some 40,000 years ago, humans today contain a small fraction of their DNA as a result of interbreeding. Now, a new study published in Science shows how that DNA has affected our risk for disease.
A team of investigators including Rex Chisholm, PhD, vice dean of Scientific Affairs and Graduate Education, assessed the functional effects of inherited Neandertal DNA on health-related traits in 28,416 modern-day adults of European ancestry. By analyzing the electronic health records of patients with whole-genome sequence data, the team discovered that Neandertal genes contribute to risk for depression, skin lesions related to sun exposure and a number of other traits.
"We identified specific contributions from the Neandertal gene pool that contributed to characteristics that we observe today in the human population," said Chisholm, the Adam and Richard T. Lind Professor of Medical Genetics. "Now we know we can blame those Neandertals for our depression."
Chisholm conducted the study as a member of the Electronic Medical Records and Genomics (eMERGE) Network, a consortium that combines patient genetic data fromelectronic health record systems across the United States.
"This study gives us real insight into human history," said Chisholm, who is also a professor of Cell and Molecular Biology and Surgery. "We knew before that we all carry some genes from the Neandertals. Now we know what some of the implications are."
Study demonstrates model for correlating genetic information with real clinical outcomes
In another recent paper, published in the Journal of the American Medical Association (JAMA), Chisholm and the eMERGE Network examined electronic health records to see if genetic variants associated with cardiac arrhythmia disorders were linked to clinical outcomes in patients at risk for those disorders.
The investigators focused on variations in two drug metabolism genes previously associated with cardiac conduction syndromes. About 2,000 patients had those genes sequenced to search for variants – alterations in the normal sequence of a gene. The findings were sent to laboratories for interpretation.
"There are a lot of questions about how we can use genome information for precision medicine," Chisholm said. "This study told us the answers are complicated."
Working independently, several labs experienced in genetic testing for arrhythmia disorders classified the variants detected as benign, pathogenic or unknown. In many cases, the experts interpreted the same variants differently.
"Looking at databases, an annotator will say 'this variant at this position causes this disease,'" Chisholm explained. "For one individual, one database said her variant was likely benign, another said it was likely pathogenic and another said it was unknown. We also found that those in the cohort with these variants didn't have any more instances of disease than cohort members without the variants."
The study sets up a promising new model for correlating genetic variants with clinical consequences so that the variants can be used as valid biomarkers for disease.
"The field has to do a much better job figuring out what these variants mean," Chisholm said. "We need to do a lot more work like this so that we can understand the implications for patients of identifying variants. Do people find it useful to know this information? Does it affect how they receive healthcare?"
In future work, the eMERGE Network plans to continue this line of research by gathering data from electronic health records about variants in other genes.
The eMERGE Network is funded by the National Human Genome Research Institute through the following grants: U01HG004438 to Johns Hopkins University; U01HG004610 and U01HG006375 to Group Health Cooperative and University of Washington, Seattle; U01HG004608 and 1K22LM011938 to the Marshfield Clinic; U01HG006389 to the Essentia Institute of Rural Health; U01HG04599 and U01HG006379 to the Mayo Clinic; U01HG004609 and U01HG006388 to Northwestern University; U01HG04603, U01HG006378 and U01HG006385 to Vanderbilt University; U01HG006382 to the Geisinger Clinic; and U01HG006380 to the Mount Sinai School of Medicine.