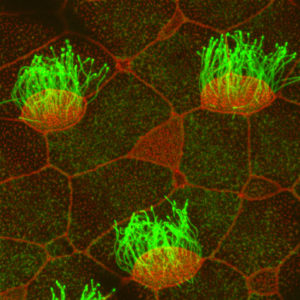 The Marine Biology Laboratory (MBL) has awarded Brian Mitchell, PhD, assistant professor of Cell and Molecular Biology, the Nikon Fellowship to advance his research on the development of multi-ciliated cells – cells with small, hair-like protrusions – using microscopy techniques.
Supported by the fellowship, Mitchell will spend the summer at the MBL in Woods Hole, Massachusetts.
"It's exciting because it will give us a chance to use some different imaging technologies, since Nikon brings their newest and best technology every summer for people to play around with," Mitchell said. "It will be great to be inundated with an intense intellectual and research environment for a whole summer."
His lab uses the embryonic skin of the xenopus frog to study molecular processes required to form multi-ciliated tissue. Ciliated tissues are important for functions such as clearing mucous away from the lungs. Furthermore, understanding the structures used in the development of ciliated cells may provide insights into how cell replication goes awry in cancer growth.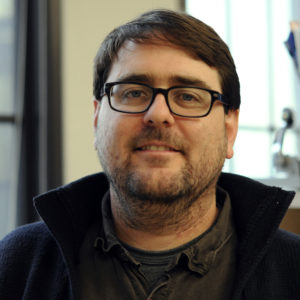 Last year, Mitchell spent the summer conducting research at the MBL supported by their Whitman Center Investigator Award and worked with their National Xenopus Resource to develop new genome editing technologies.
This year, he will take some of those genomic manipulations and study them through microscopy techniques.
"This award is a recognition of Brian's outstanding science and visibility in cell biology," said Robert Goldman, PhD, chair of Cell and Molecular Biology.
Mitchell is a member of the Northwestern University Skin Disease Research Center (SDRC) and the Robert H. Lurie Comprehensive Cancer Center of Northwestern University.