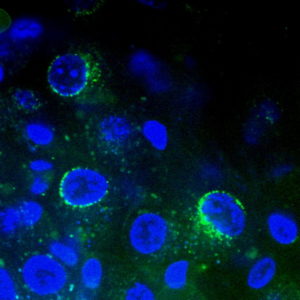 Several herpes viruses have the ability to infect the nervous system more easily than other types of viruses. A new Northwestern Medicine study has uncovered the way herpes viruses use ubiquitin, a regulatory protein found in most cells, a finding that may explain their ability to routinely enter the nervous system and their prevalence in human hosts.
Gregory Smith, PhD, associate professor of Microbiology-Immunology, and Nicholas Huffmaster, a graduate student in the Driskill Graduate Program in Life Sciences, documented how herpes viruses repurpose ubiquitin to switch between two invasive states in a paper recently published in the Proceedings of the National Academy of Sciences.
"The propensity of these viruses to enter the nervous system is what makes them both extraordinary and dangerous, and we are working to understand how they gain access to the nervous system following casual contact with an infected individual," Smith said.
Cells use ubiquitin to modify other proteins, and herpes viruses tap into this system to orchestrate a well-timed alteration of their properties. By removing the ubiquitin modifier, the virus calibrates to the first invasive state, which allows it to access nerve endings while replicating within the skin tissue. The second invasive state is triggered by the addition of the ubiquitin modifier. It is in this state that the virus acquires the ability to travel within nerve fibers further into the nervous system. Unlike other viruses, the switch between invasive states allows the herpes virus to overcome successive barriers that normally protect the peripheral nervous system from infection.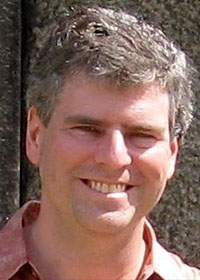 "It is somewhat like a transformer toy," Smith said. "The dynamic switching of the invasive states is the key to the virus exploiting our nervous system as its life-long home and probably explains why no other virus can do it. This is a remarkable trait that is unique to these large complex viruses."
Smith notes that studying how herpes viruses infect the nervous system may lead to developing drug delivery vehicles to the nervous system or developing unique vaccine approaches for not only herpes, but also for other infections.
"What we are learning is how the virus gets into the nervous system to establish life-long infections. If we can remove that ability from the virus, the immune system will always win, it will sterilize the virus, which means it is a really interesting vaccine platform," Smith said.
Smith and his lab used a combination of genetic analysis, mass spectrometry and live-cell imaging to acquire data, in addition to collaborating with Patricia Sollars, PhD, and Gary Pickard, PhD, of the University of Nebraska, who conducted detailed analyses of herpes virus neuroinvasion in animals. In future studies, they will continue to decipher the processes by which the herpes virus invades the nervous system and how to exploit it to benefit human health.
The research was funded by National Institutes of Health (NIH) grants R01 AI056346 and R01 NS077003 and by NIH Viral Replication Training Grant T32AI060523.