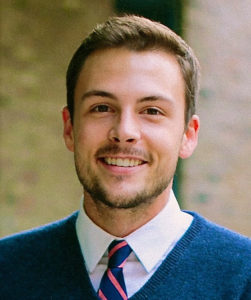 About a quarter of emergency department patients did not know their prescription opioids could be addictive, according to a recent study by third-year medical student Michael Conrardy.
While the remainder of patients interviewed said they did think the opioids they were prescribed could lead to addiction, the results of the study reveal a range of beliefs, attitudes and even misconceptions about this potentially dangerous class of pain medicine.
"Opioids are one of the most commonly prescribed medications in the emergency department," said Conrardy, who was the first author of the study. "The findings of our study indicate that we need to have more nuanced, open-ended conversations with patients about their understanding of opioid addiction and their own perceived risks."
In the United States, prescription drug misuse is a national epidemic. According to the Centers for Disease Control and Prevention, drug overdoses cause more deaths than motor vehicle crashes among people ages 25 to 64 and half of those deaths are related to prescription drugs.
In a paper published in Pain Medicine, Conrardy analyzed responses from a larger randomized controlled trial that investigated patient knowledge of opioids. The study involved 174 patients who were interviewed a few days after visiting the emergency department and receiving a prescription for hydrocodone-acetaminophen, an opioid for treating acute pain that is commonly marketed under brand names such as Vicodin and Norco.
Conrardy focused on the patients' responses to one question in particular: "Do you think that the type of pain medicine that you were prescribed can be addictive?"
"Rather than giving straight yes or no answers, about a third of patients used personal experience to explain whether they thought the drug was addictive," Conrardy said. "For example, some talked about their experiences with side effects and others referenced things they'd heard from people they knew. We had all this rich data and thought it was a good idea to probe deeper."
A subset of patients – about 17 percent – didn't respond yes, no or "I don't know" to the question about whether opioids could be addictive. Instead, they said "it depends."
"Saying 'it depends' is not necessarily incorrect," Conrardy said. "Opioid addiction is a really complicated issue impacted by a wide variety of factors. Studies have found that some individuals, such as those who have certain psychiatric conditions, have a higher risk of becoming addicted to opioids."
The authors encourage physicians to counsel patients about the risks and benefits of opioid treatment to address preconceived ideas.
Conrardy became involved in this study because he is interested in the emergency medicine specialty and he wanted to explore patient perspectives. Senior author Danielle McCarthy, '06 MD, '10 GME, assistant professor of Emergency Medicine, served as his mentor.
"Dr. McCarthy played an important role in guiding me through every aspect of this research, from sharing insights on the data analysis to reviewing the paper and helping me get it published," Conrardy said.
This study was supported by the Emergency 30 Medicine Foundation and Purdue Pharma.