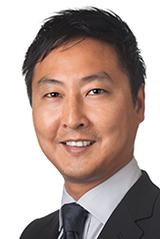 A recent study co-authored by Northwestern Medicine scientist Rintaro Hashizume, MD, PhD, has found that the EAG2 potassium channel promotes brain tumor development. The study also identified a drug that blocks the channel and reduces tumor growth, suggesting that existing drugs targeting ion channels could be repurposed as cancer treatments.
Ion channels are a class of proteins that control the flow of ions such as potassium, chloride, sodium and calcium. These channels are the targets for more than 20 percent of drugs that treat human diseases, including cardiac and neurological disorders – but not yet cancer.
The new study, published in Nature Neuroscience, explored how ion channels function in medulloblastoma, the most common malignant pediatric brain tumor, and how those channels can be manipulated for therapies to combat the disease.
After showing that the potassium channel is essential for the growth and spread of medulloblastoma using simple model organisms, a team of scientists from the University of California, San Francisco, performed drug screening to identify agents that could block the channel and stop the tumors. They found that thioridazine, a common antipsychotic drug and potent potassium channel blocker approved by the Food and Drug Administration, has therapeutic effects for mice with the tumors.
Dr. Hashizume, an assistant professor of Neurological Surgery at Feinberg, participated in the study by evaluating the in vivo anti-tumor activity of thioridazine in human medulloblastoma tumors transplanted to mice.
"We treated the mice with brain tumors with thioridazine every day for two weeks," said Dr. Hashizume, who is also an assistant professor of Biochemistry and Molecular Genetics and a member of the Robert H. Lurie Comprehensive Cancer Center of Northwestern University. "We found that thioridazine inhibition of the EAG2 channel inhibited brain tumor growth and spinal metastasis."
Patients diagnosed with medulloblastoma have a 60 to 70 percent five-year survival rate, but those numbers decrease to 20 to 40 percent in patients with metastasis, which occurs when the tumor spreads to other parts of the body.
"Tumor recurrence with drug resistance highlights the need to identify novel molecular targets and therapies," said study first author Xi Huang, PhD, who is currently a scientist in the Developmental and Stem Cell Program at the Hospital for Sick Children and an assistant professor in the Department of Molecular Genetics at the University of Toronto. "Our study provides proof-of-principle findings to illustrate the potential of targeting ion channels, either by repurposing available drugs or by using novel compounds, in cancer treatment."
The scientists also presented a case report of a patient in palliative care with recurrent metastatic medulloblastoma who received thioridazine. They observed changes in his cancer that suggested a response to the therapy, a finding that encourages future research on the EAG2 potassium channel as a focus for medulloblastoma treatment.
This study was supported by National Institutes of Health grants P41 GM103504, R01CA133091, R01CA148699, R01CA159859, R37NS040929, R37MH065334 and R01CA185039, a Howard Hughes Medical Institute and UCSF postdoctoral award, a Damon Runyon Cancer Research Foundation fellowship, the Pediatric Brain Tumor Foundation, the Garron Family Chair in Childhood Cancer Research at the Hospital for Sick Children and the University of Toronto, the Canadian Institutes of Health Research, the Terry Fox Research Institute and the Pediatric Brain Tumor Foundation.