More than 2,000 proteins in the brain divide up to facilitate communication between cells. This occurs primarily at sites called synapses, where scientists know that malfunctions can lead to neurological disorders and diseases such as autism, schizophrenia and Alzheimer's disease. But they don't know a lot about how this network of proteins is assembled and maintained in a healthy brain.
In a new study published in Neuron, Northwestern Medicine scientist Jeffrey Savas, PhD, assistant professor of Neurology, and his colleagues identified an important receptor called SorCS1 that sorts proteins in synapses.
"Our global analysis of the synaptic machinery has revealed for the first time a new pathway that governs the proper sorting of many disease-causing synaptic proteins," said Savas, who was the first author of the paper. "SorCS1 determines which proteins go to which synapses."
Using high-content protein analysis, the scientists found that SorCS1's responsibilities include sorting two major protein families: neurexins and AMPA receptors. Neurexins help connect neurons at the synapse, and AMPA receptors make up an ion channel that mediates excitatory synaptic transmission. Mutations in both have already been shown to play roles in neurological diseases.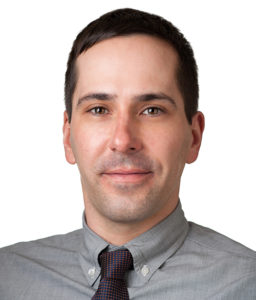 "The interesting and unexpected part of our finding is that mutations in SorCS may cause missorting of these other proteins that are perturbed in neurological diseases," Savas said. "The results highlight the importance of proper synaptic protein sorting, which was a previously underappreciated aspect of synapse development, function and disease."
The findings suggest that the SorCS pathway could form the basis for future treatments.
"Instead of just targeting specific proteins like AMPA receptors or neurexins, we may be able to target the sorting protein to ameliorate a variety of different neurological diseases and disorders," Savas said.
In future research, the scientists hope to determine the precise synapses where SorCS1 is present.
Savas, who joined the Feinberg faculty in February 2015, is also an assistant professor of Medicine, Neurological Surgery and Pharmacology. He began this research while a postdoctoral fellow at the Scripps Research Institute in La Jolla, Calif. Other Feinberg authors of this paper include Yi-Zhi Wang and Elizabeth Hall.
This study was supported by National Institutes of Health grants F32AG039127, 4 R00DC013805-02, R01MH068578, R01NS067216, P41 GM103533 and R01 MH067880; Marie Sklodowska-Curie postdoctoral fellowship H2020-MSCA-IF-2014; a postdoctoral fellowship from Fonds de Recherche du Quebec – Nature et Technologies; Conseil Regional Aquitaine; Fondation pour la Recherche Medicale and Agence Nationale de la Recherche; a NARSAD Young Investigator Award from the Brain and Behavior Research Foundation; European Research Council Starting Grant 311083; and a Research Fund – Flanders Odysseus Grant.