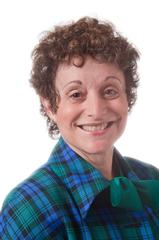 Northwestern Medicine investigators have received a grant that will support outreach with Latino/Hispanic communities in Chicago to identify and treat patients with lupus.
The program, funded by the U.S. Department of Health and Human Services Office of Minority Health, involves a partnership between Northwestern University, the Illinois Public Health Association and non-profit organization Salud Latina/Latino Health.
"Our fieldwork in Chicago's Pilsen community provided compelling evidence that lupus is a serious disease with devastating consequences for Latinos/Hispanics," said project director Rosalind Ramsey-Goldman, MD, Solovy/Arthritis Research Society Research Professor of Rheumatology in the Department of Medicine. "Prompt diagnosis and treatment is paramount to preventing early organ damage and death."
Lupus is a chronic autoimmune inflammatory disorder that disproportionately affects women as well as racial and ethnic minorities.
Dr. Ramsey-Goldman's team will train leaders in predominantly Latino/Hispanic neighborhoods in Chicago to increase awareness and develop strategies for making sure that those who suffer from lupus get quality, timely care.
The project – dubbed MONARCAS, a reference to the butterfly, which is the symbol of lupus – includes five main objectives: educating residents, interacting with community organizations and health centers to provide referrals and care for patients, collaborating with those organizations to build social networks for patients and families, expanding the model to other groups, and disseminating the model nationally.
"We have also seen adverse outcomes in other rheumatic diseases in this community, and we hope our model can be applied to a broader spectrum of chronic diseases affecting its residents," Dr. Ramsey-Goldman said.
The project is funded by Office of Minority Health grant 1 CPIMP151087-01-00.