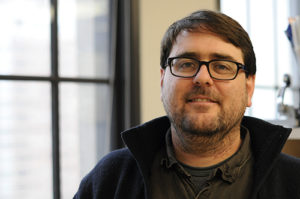 A new study coauthored by Northwestern Medicine scientists has found that normal cells stop proliferating when they lose important intracellular structures called centrioles, but cancer cells continue to multiply.
The paper, published in Science, settles an old debate about the role these structures play in cancer. Previously, many cell biologists thought that blocking centrioles from forming could stop cancer growth, because many advanced cancers have too many centrioles (a normal human cell has two; together they make up the centrosome).
"The regulation of centriole duplication has been the subject of intense investigation by many groups," said coauthor Brian Mitchell, PhD, assistant professor in Cell and Molecular Biology. "It was a very surprising finding that normal but not cancer cells were blocked from dividing. "
In the study, scientists from the Ludwig Institute for Cancer Research developed a small molecule compound called Centrinone that inhibits Plk4, a protein kinase that regulates centriole assembly.
"Normal cells treated with this inhibitor will eventually lose their centrioles and stop dividing. Interestingly, cancer cells will lose their centrioles but are still capable of dividing, albeit at a decreased rate," Mitchell said.
The finding has broad applications: In addition to cell division, centrioles are involved in forming cilia, hair-like organelles lining the surfaces of some cells that are also linked to numerous diseases.
Mitchell's lab conducted the first in vivo analysis of Centrinone, showing that the compound inhibits centriole formation in ciliated epithelial cells.
"This compound is destined to be the standard in the field that will allow a detailed analysis of Plk4 in numerous contexts that were previously untenable due to the importance of this protein for cell survival," said Mitchell, who is a member of the Robert H. Lurie Comprehensive Cancer Center of Northwestern University.
The study was supported by National Institutes of Health grants GM074207 and GM089970 and the Hilton Ludwig Cancer Prevention Initiative.