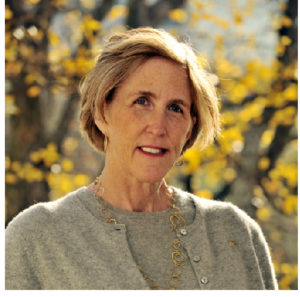 The Lectures in Life Sciences series runs throughout the academic year and features prominent scientists speaking on topics ranging from pathology to physiology and cell and molecular biology.
Hosted by the Walter S. and Lucienne Driskill Graduate Training Program in Life Sciences at Northwestern University Feinberg School of Medicine, the lecture series invites notable speakers, including Nobel Prize winners, members of the National Academy of Sciences and Institute of Medicine as well as Howard Hughes Medical Institute investigators.
"The Lectures in Life Sciences showcases the work of leading scientists around the world," said Navdeep S. Chandel, PhD, professor in Medicine-Pulmonary and Cell and Molecular Biology and organizer of the lecture series. "The talks present thought provoking ideas coupled with the utilization of innovative experimental approaches, which can influence the ongoing work of many scientists at Northwestern."
Faculty members, students and post-doctoral fellows have the chance to meet with speakers throughout the day to showcase their work. A reception in the Ryan Family Atrium follows the lecture.
Learn more about upcoming lectures below:
Investigating the Genetics Behind Fatty Liver Disease
Helen Hobbs, MD, investigator at Howard Hughes Medical Institute and professor in Internal Medicine and Molecular Genetics at UT Southwestern Medical Center, presents the 17th Annual Frances Feinberg Memorial Lecture, "Genetics of fatty liver disease: Ancient mutations for a common disease linking mechanobiology with immune regulation" at 4 p.m. on Monday, May 4 in the Hughes Auditorium at the Robert H. Lurie Medical Research Center. Her work focuses on defining the genetic determinants of plasma lipoprotein levels and cardiovascular risk. Recently, she has identified genetic variations that counter susceptibility to fatty liver disease.
Understanding the Role of Rho and Ras Family of GTPases
Alan Hall, PhD, chair of the Cell Biology Program at Memorial Sloan Kettering Cancer Center, presents the Pathology Department Mayberry Lecture, "Rho and Ras family GTPases in regulating animal cell biology" at 4 p.m. on Tuesday, May 12 in the Hughes Auditorium at the Robert H. Lurie Medical Research Center. Hall's research focuses on GTPases, a family of proteins that act as molecular switches in signal transduction pathways and play a role in determining the behavior of cells. His work has important implications for understanding how tumor cells become metastatic and spread throughout the body.
Uncovering Liver Disease Pathogenesis in Viruses Hepatitis B and C
Aleem Siddiqui, PhD, associate professor of Medicine at the University of California, San Diego, presents the Pathology Department Rao Lecture, "Liver pathogenesis associated with Hepatitis B and Hepatitis C" at 4 p.m. on Tuesday, May 19 in the Hughes Auditorium at the Robert H. Lurie Medical Research Center. Siddiqui studies the mechanisms of a Hepatitis B protein in regulating both viral and cellular gene expression, in addition to investigating Hepatitis C virus RNA translation/replication, oxidative stress, cellular signaling, and viral impact on cellular lipid metabolism.
Learning About Ubiquitin Pathways in Regulating Cellular Pathways
Ivan Dikic, MD, PhD, professor and director of Institute of Biochemistry II at the Goethe University, Frankfurt, Germany, presents "Ubiquitin and autophagy networks in health and disease" at 4 p.m. on Wednesday, June 24 in the Hughes Auditorium at the Robert H. Lurie Medical Research Center. He is interested in how ubiquitin pathways regulate cellular processes, such as receptor-mediated endocytosis, immune responses, DNA repair, proteasomal degradation and more recently on molecular basis of selective autophagy.