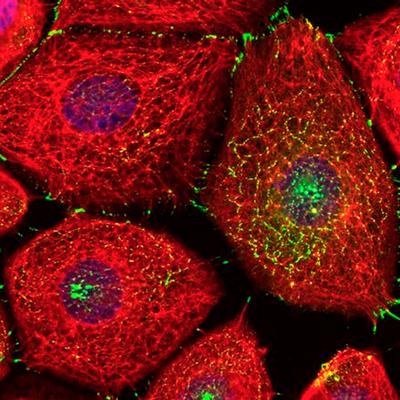 Northwestern Medicine scientists have uncovered novel regulatory mechanisms behind desmosomes, important junctions that hold cells together. The findings, published in the Journal of Cell Biology, may help explain how some diseases of the skin and heart develop.
Senior author Kathleen Green, PhD, Joseph L. Mayberry, Sr., Professor of Pathology and Toxicology in the Departments of Pathology and Dermatology, along with first author Lauren Albrecht, a student in the Driskill Graduate Program in Life Sciences (DGP), focused on a key protein component of desmosomes called desmoplakin.
"Desmoplakin coordinates the structural architecture of the cell skeleton, known as the intermediate filament cytoskeleton, at sites of cell-cell contact during tissue formation, " Albrecht said.
Desmosomes and desmoplakin are present in many of the body's tissues, but they're particularly prominent in those that experience severe physical stress – primarily the skin and heart. Inherited mutations in the desmoplakin gene can result in diseases that affect both.
In the paper, Albrecht and Green studied a desmoplakin mutation that causes arrhythmogenic right ventricular cardiomyopathy, a form of heart disease that can lead to sudden death. In cell cultures and mouse models, they revealed that specific amino acid modifications involving phosphorylation and methylation of desmoplakin facilitate cell-cell contact.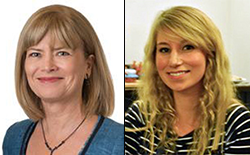 The authors went on to discover that the protein enzymes responsible for promoting these modifications are glycogen synthase kinase (GSK3) and protein arginine methyltransferase 1 (PRMT1). Further, they demonstrated how a cardiac mutation at a key methylation site in the protein alters desmosome function and weakens cell adhesion.
"This mutation interferes with desmoplakin's ability to be assembled at these important cellular junctions," said Green, who is associate director for basic sciences research at the Robert H. Lurie Comprehensive Cancer Center of Northwestern University. "The cells don't hold together properly."
In addition to showing desmoplakin's critical role in promoting strong cell-cell adhesion, the study suggests that its mutation may have other influences on disease pathogenesis, pointing to new targets for future therapeutic research.
This study was supported by National Institutes of Health (NIH) grants R01 AR041836, AR43380, GM037537, CA122151 and T32 GM008061; a Leducq Transatlantic Network grant; the JL Mayberry endowment; and the Malkin Scholars Program from the Lurie Cancer Center.