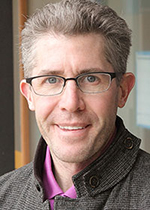 Chemicals found in nature have long been known for their potential to benefit human health, directly and indirectly forming the basis for antibiotics, anti-cancer therapies and other drugs. But identifying promising bioactive compounds within vast natural resources is like slowly chipping away at a mountain range in search of gold.
In a recent study published in Nature Chemical Biology, Northwestern Medicine scientists developed a method to systematically explore large data sets of bacterial molecules to identify thousands of potential drug leads in one fell swoop.
"Rather than going nugget by nugget, we have established a process to pull all the gold out of a mountain at once," said senior author Neil Kelleher, PhD, professor in Medicine, Biochemistry and Molecular Genetics and Chemistry at the Weinberg College of Arts and Sciences. "This is a way to take hundreds of different strains of bacteria and pull out all of the new chemicals they make."
To alleviate blind screening approaches that lead to repeatedly discovering the same bioactive compounds, Kelleher and colleagues combined genome sequencing and mass spectrometry, which identifies the amount and type of chemicals in a sample.
In the study, the scientists sequenced the genomes of about 200 strains of bugs in soil called actinobacteria and organized the results into approximately 12,000 gene clusters that can produce chemicals historically known to serve as drugs or drug leads. They then used mass spectrometry to catalog the molecules produced by the bacteria strains.
"We looked at how the molecules detected over and over co-occur with the specific chunks of DNA in these bacteria that are responsible for making the new molecules," Kelleher said. "The result of combining these two streams of information, genomics and metabolomics, is a set of molecule-gene cluster pairs that make up known natural products."
In future research, Kelleher is interested in both scaling this new strategy and investigating all the previously unknown natural products that the correlations revealed. He and his team are currently examining two new compounds, one of which shows strong activity against B-cell cancers.
"We hope this method will unleash an era of high-throughput natural product discovery – supercharge the very early discovery pipeline of biomedical research," said Kelleher, who is a member of the Robert H. Lurie Comprehensive Cancer Center of Northwestern University.
"Many natural product researchers take a leap of faith that a billion years of bacteria evolution have honed these molecules to do something," he said. "They're active in biological systems, no doubt, but how they map onto the human body and human disease is unpredictable. Sometimes they need to be highly altered to become a drug. Sometimes the natural product itself is useful. Overall, our new process allows us to be far more deterministic in accessing molecules from the microbial world."
This study was supported by National Institutes of Health (NIH) grants GM PO1 GM077596 and GM 067725, an Institute for Genomic Biology Proof of Concept grant, the Agricultural Research Service National Program 301 and an Institute for Genomic Biology fellowship.