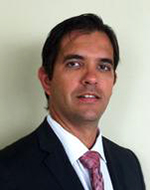 Your surgery might not be as risky as you think, and knowing that fact could prevent some serious complications. In the first study to objectively examine patient estimation of surgical risk, Northwestern Medicine investigators show that overestimation is associated with preoperative anxiety and delayed surgical procedures.
"Developing anxiety is very common for patients before surgery and it can lead to poor outcomes after surgery such as severe pain and heart attack," said Gildasio De Oliveira, Jr., MD, assistant professor in Anesthesiology and the Center for Healthcare Studies. "We hypothesized in this study that patients' overestimation of surgical mortality risk contributed to the development of anxiety before surgery."
Dr. Oliveira and collaborators evaluated 138 patients about to undergo surgery with very low risk of mortality, such as a mastectomy or hernia repair. They asked patients to estimate the percentage chance of dying from the procedure and compared their answers to the real risk indicated by the American College of Surgeons' (ACS) surgical risk calculator. The tool, recently developed by the ACS and Karl Bilimoria, MD, '10 GME, predicts individual outcomes based on data from more than 1.4 million operations from nearly 400 hospitals.
About 29 percent of the patients overestimated their risk by at least 5 percent. Investigators also measured their anxiety. Half of the patients who overestimated risk had preoperative anxiety, compared to 13 percent of patients who did not overestimate it. The findings were published in the International Journal of Surgery.
"We had patients saying they had a 20 to 30 percent chance of dying for surgeries that have no greater than a 1 percent chance," Dr. Oliveira said. "In addition to developing anxiety, patients who overestimated surgical risk voluntarily delayed elective procedures, which can result in the need for emergent surgery with greater risks."
The study's authors suggest that patients are poorly informed about surgical risk and that better education could decrease anxiety and all that comes with it.
"Deficiencies in communication between patients and healthcare providers are common in the perioperative setting due to time constraints," Dr. Oliveira said. "We need to develop health communication interventions to address those risks. We need patients to know that tools like the calculator are available to them."
In a related forthcoming study, the investigators also found an association between low health literacy and greater decision conflict in patients undergoing surgeries.