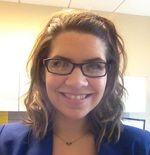 Students who identified themselves as Lesbian, Gay, Bisexual or Transgender (LGBT) are more likely to engage in behavior that elevates their risk of cancer, according to a new study recently published in the American Journal of Public Health.
Scientists examined a dozen factors, including tobacco and alcohol use, sexual behavior, diet and physical activity, using data from the nationwide Youth Risk Behavior Survey (YRBS).
"In nearly all of our analyses, despite their age, gender or race/ethnicity, LGBT students continued to engage in riskier behavior," said study co-author Michelle Birkett, PhD, research assistant professor of Medical Social Sciences. "The findings suggest that over time, LGBT individuals face a greater cumulative lifetime cancer risk, and that these risk behaviors start very early in their lives."
The project included collaborators at Northwestern University Feinberg School of Medicine, City College of New York, Boston Children's Hospital, the Fenway Institute and the University of Illinois at Chicago.
Birkett, a member of the IMPACT LGBT Health and Development Program and the Institute for Public Health and Medicine, supervised data management, assisted with the analyses and contributed to the writing and the editing of the paper, one of a group of 16 new publications examining the health of LGBT high school students across a wide range of topics including victimization and school safety, mental health and suicidality, school achievement, substance use and sexual health.
The papers rely on data from YRBS surveys that are conducted every two years by education and health agencies in conjunction with the Centers for Disease Control.
"By utilizing such a large sample pool (6,400 sexual minority youths and 70,552 sexual majority youths), this data allows researchers to truly examine the health of sexual minority high school students in the U.S. for the first time," Birkett said. "Most surveys of LGBT health are not population-based, nor have a sample size large enough to meaningfully include sexual orientation in the data analyses."
A second round of papers using Birkett's data analysis is scheduled to be published this summer. Among them is a first author piece by Birkett exploring educational outcomes like grades and attendance for LGBT high school students.
"These papers present a rich picture of the health of sexual minority youth across the United States," Birkett said. "While this paper focused on cancer-risk, the larger project underscores the importance of including measures of sexual orientation in national health surveys in order to monitor exactly how LGBT individuals may be differentially impacted by disease."
The study was funded by the Eunice Kennedy Shriver National Institute of Child Health and Human Development (R21HD051178) and the IMPACT Health and Development Program.