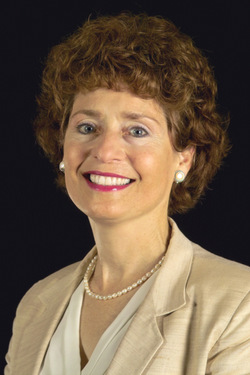 In an effort to develop and commercialize advancements in the prevention, diagnosis and treatment of diseases related to pediatric health, the Ann & Robert H. Lurie Children's Hospital of Chicago Research Center has announced a new partnership with the Innovation and New Ventures Office (INVO).
"Before we established this undertaking, there was no formal technology transfer office at Lurie Children's Research Center," said Alicia Lӧffler, PhD, executive director at INVO and associate vice president of research at Northwestern University.
INVO assists scientists with invention disclosure, patenting, licensing, marketing and startup creation. Investigators are paired with an invention manager to guide them through this process as well as assess the commercialization potential of their invention.
"One of the biggest challenges has been marketing and licensing the diverse technology at Lurie Children's Research Center," said Mary Hendrix, PhD, president and scientific director at the research center. "For investigators who try to navigate this process on their own using their modest contacts, it can be incredibly discouraging to get negative or non-responses from companies and investors. This partnership will allow our faculty to directly benefit from extensive experience INVO has in these areas."
In 2013, INVO awarded proof-of-concept awards totaling $200,000 to biomedical research with commercialization potential, including one developed in conjunction with the Northwestern University Clinical and Translational Sciences (NUCATS) Institute.
"NUCATS works very closely with INVO to support innovation, albeit in different capacities," said Donald Lloyd-Jones, MD, ScM, director of NUCATS and chair of Preventive Medicine. "This partnership is very exciting because it has the potential to strengthen the relationship between Northwestern and Lurie Children's Research Center, as well as support the movement of research from the lab to patients, and ultimately, to the world-at-large."