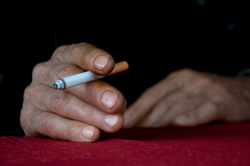 Smoking at least a pack of cigarettes a day raises the risk and increases the severity of prostate cancer among African Americans, according to new Northwestern Medicine® research. 
In a study of heavy smokers (20 or more cigarettes per day), Adam Murphy, MD, assistant professor of urology, reports that blacks have more than two and a half times the risk of developing prostate cancer and are nearly twice as likely as light or nonsmokers to be diagnosed with a higher-grade, more aggressive form of the disease. In comparison, the scientists found no evidence of the correlation in European American men. 
"This specific link between smoking and prostate cancer is extremely relevant because 70 percent of African Americans who smoke use menthol-containing cigarettes, which are harder to quit," said Murphy, a member of the Robert H. Lurie Comprehensive Cancer Center of Northwestern University and Center for Community Health. "These findings add to the list of reasons to limit the selling of menthol cigarettes, as the Food and Drug Administration has proposed. Here in Chicago, Mayor Rahm Emanuel is pushing to limit them, especially among youths, and should these limitations be put in place they could lower prostate cancer morbidity in the long run."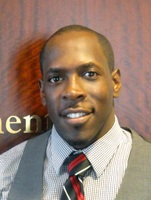 The study, published online ahead of print in The Prostate included 1,085 men 40 and older, of whom 527 had prostate cancer and 558 did not. Patients were enrolled through outpatient urology clinics from 2001 to 2012. 
The study also concluded that heavy smoking was less prevalent among African American men than European American men (21 percent versus 30.5 percent), but it is known that blacks have greater nicotine exposure per cigarette. This has been attributed to differences in tobacco-use behavior, including the high prevalence of menthol cigarette use, which may confer deeper inhalation of nicotine and tobacco toxins, as well as the fact that nicotine binds to melanin, meaning blacks get more nicotine per cigarette than other racial groups. 
The disproportionate burden of prostate cancer in African American men has led Murphy to continue his investigation into the effects of melanin – skin pigment – levels on prostate cancer within African American male smokers. 
"Cigarette smoking is clearly associated with seven different cancers. Therefore, evaluating the associations in African Americans and other darker-skinned racial groups is critical," he said. 
Murphy's research was a multi-institutional project in collaboration with Rick Kittles, PhD, at the University of Illinois College of Medicine at Chicago, and was funded by the Department of Defense and by the National Institutes of Health.