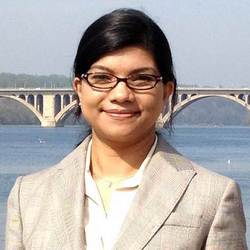 Two Northwestern University Feinberg School of Medicine professors received recognition at the 2013 Basic Cardiovascular Scientific Sessions in Las Vegas. This year's conference emphasized the mechanisms of basic cardiovascular regulation, and the development of therapies and insights into the causes of clinical cardiovascular disease.
The Outstanding Early Career Investigator Award, the most prestigious honor presented by the American Heart Association to promising early-career scientists, is based on the candidate`s current research and past productivity and progress.
"It is truly remarkable that two of three finalists for the Outstanding Early Career Investigator Award are both members of the Feinberg Cardiovascular Research Institute (FCVRI)," said Susan Quaggin, MD, director of FCVRI and Charles H. Mayo, M.D., Professor. "It is a testament to the world-class innovative research being carried out in the institution. Susmita Sahoo, a research assistant professor, won the prestigious award, joining colleagues Raj Kishore and Prasanna Krishnamurthy, who won in past years."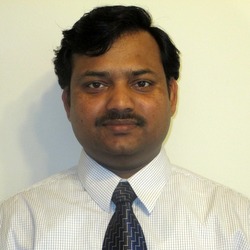 Sahoo received the honor for her investigation into the promotion of revascularization and myocardial repair.
"It is a special honor to be recognized by the American Heart Association with the Outstanding Early Career Investigator Award," Sahoo said. "I extend my gratitude to my wonderful team and to the scientific luminaries who have contributed to my scientific growth. The award inspires me to be a leader in translational stem cell research in the field of cardiovascular regenerative medicine."
Suresh Verma, PhD, research assistant professor in the FCVRI, was an American Heart Association Outstanding Young Investigator finalist for his research on improving heart function in pressure-overload induced cardiac fibrosis.
"I am greatly honored and feel very fortunate to have had my research selected as a finalist at this year's AHA summer meeting," he said. "This is recognition not only of my own work, but also of the importance of this new focus on fibroblasts stem cells in the progression of heart failure and how anti-inflammation based therapeutics can curb this deadly disease. I am immensely grateful to my colleagues, including my mentor Dr. Raj Kishore; without their support and collaboration, my current research would not have been the same."