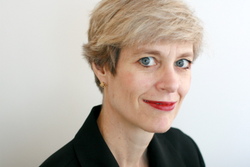 New Northwestern Medicine research, representing the largest study of its kind, concludes that at-home walking regimens could help patients with peripheral artery disease (PAD).
Published by Mary McDermott, MD, professor in General Internal Medicine and Geriatrics and Preventive Medicine, in the Journal of American Medical Association, the findings offer strong new evidence that clinical guidelines, which currently cite insufficient proof for the effectiveness of home-based exercises, should be modified.
"I think there is now enough evidence to recommend a program where patients engage in home-based walking and also check in with a coach at least once a week to get professional feedback and support," McDermott said. "The group that received the intervention improved on almost every outcome we measured, including walking distance, treadmill performance, physical activity level, and their perception of how well they could walk in terms of distance and speed."
Affecting one in 20 Americans older than 50, PAD develops when arteries become narrowed, reducing blood flow to the legs. Just like in the heart, clogged arteries in the legs put a person at increased risk for having a heart attack or stroke.
"When people with PAD go to walk, they do not get enough oxygen to their leg muscles, resulting in a lot of pain and difficulty, and we have very few therapies to offer them," McDermott said. "One therapy shown to work quite well is supervised treadmill exercise, but the problem with this is that patients have to come into the rehab setting three times a week and medical insurance doesn't usually cover it. The result is that less than five percent of people participate."
Six months after study participants began the home-based exercise program, they were able to walk an average of 176 feet further in six minutes than participants in the control group. Participants also significantly improved their total and pain-free treadmill walking times.
"It was really quite gratifying to see their improvement, but we're not done yet," McDermott said. "We're interested in developing a program that doesn't require ongoing weekly visits, where we can use texting or the Internet to remotely monitor these people and maybe use a telephone coach for weekly discussions."
McDermott's PAD research was supported by NHLBI grant R01-HL088589, as well as the Intramural Research Program, National Institutes on Aging.