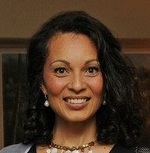 In Chicago, low-income, minority populations endure a large portion of the asthma-related disease burden, resulting in increased medical costs, missed days from school and work, and poor quality of life.
Addie Boone, a second-year medical student, received a Schweitzer Fellowship to develop a community service initiative that combats this issue.
"When patients come in with asthma, we give them prescriptions," she said. "If we don't look at outside determinants, then we are putting a band aid on the issue and not addressing the root cause."
Over the next year, Boone plans to establish a medical-legal partnership between Northwestern University Feinberg School of Medicine, Northwestern University Law School's Bluhm Legal Clinic, and the PCC Community Wellness Center in the Austin neighborhood of Chicago. The mission of the initiative is to encourage area landlords to address environmentally unsafe living conditions that exacerbate chronic health conditions such as asthma.
"Many vulnerable patients are forced to live with poorly-controlled asthma triggered by substandard living conditions such as leaks and pest infestations that are not resolved by their landlords," said Boone. "The goal of this project is to assist them in forcing their landlords to adequately address living conditions in compliance with habitability laws to reduce the associated morbidities."
Boone plans to have law students come to the PCC Community Wellness Center to give free counsel to patients with asthma. Her long-term goal is to have the partnership become an integrated resource in the community and to expand its services to offer counsel for other issues.
"I see this project as a chance to help bring more health equity to the community and is one small way I can pick away at the root cause of the increasing rates of asthma," said Boone. "A majority of the underserved population doesn't know how to get their landlords to abide by laws. By increasing access and availability of legal resources, the quality of life for patients will be improved."
Named in honor of humanitarian and Nobel laureate Albert Schweitzer, MD, the Chicago Area Schweitzer Fellows Program encourages service-minded students to "make their lives their argument" by addressing health challenges faced by the underserved community.
"Dr. Schweitzer was a lot like me," said Boone. "He was a returning medical student because he was drawn to medicine to serve others on the individual and population levels. His career resonated with me and I saw this fellowship as an opportunity to do a project where I can increase equity for underserved populations."
Boone is one of 31 Schweitzer Fellows from 15 area universities and a wide variety of health professions and public service fields, including medicine, nursing, optometry, psychology, social work, law, and art therapy.