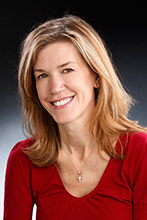 Four Northwestern University Feinberg School of Medicine faculty members were recently honored with election into two prestigious societies, the Association of American Physicians (AAP) and the American Society for Clinical Investigation (ASCI).
Xunrong Luo, MD, PhD, associate professor in nephrology, microbiology-immunology, and surgery-organ transplantation, Gokhan M. Mutlu, MD, associate professor in medicine-pulmonary, and Puneet Opal, MD, PhD, associate professor in the Ken and Ruth Davee Department of Neurology and the Department of Cell and Molecular Biology, join the more than 3,000 physician-scientists elected to the ASCI. Susan Quaggin, MD, Charles Horace Mayo Professor of Medicine, director of the Feinberg Cardiovascular Research Institute, and chief of the Division of Medicine-Nephrology, joins more than 1,200 active members in the AAP.  
"It is an honor to have our faculty inducted into two such distinguished societies," said Eric G. Neilson, MD, vice president for medical affairs, Lewis Landsberg Dean, and AAP and ASCI member. "As the medical school continues to grow and to invest in research, it will be of great importance to see more members elected."
AAP Inductions
Quaggin, an international authority in the field of nephrology, joined the medical school in January 2013. She has built strong collaborations across campus in regards to cardiovascular diseases, and seeks to close the gap between scientific discovery and delivery of the best patient care. Her lab focuses on understanding the molecules and pathways required for development and maintenance of renal glomeruli, tiny filters in the kidneys that separate blood from urine. Recently, her lab uncovered a novel mechanism and pathway needed to keep glomeruli healthy.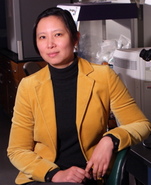 A graduate from the Faculty of Medicine at the University of Toronto, she received her specialty degree in internal medicine in 1992. She completed subspecialty training in nephrology at the University of Toronto and did a post-doctoral fellowship at Yale University, where she studied the genetic basis of kidney development. In 1997, she returned to Toronto for a second post-doctoral fellowship in complex mouse genetics and then went on to establish her own program in vascular biology.
"It's exciting to be elected to the AAP," she said. "It is truly an honor to be recognized for the research efforts of my lab and wonderful collaborators over the years, and to have the opportunity to share these scientific discoveries with colleagues."
The AAP is a nonprofit organization formed in 1885 by seven physicians, among them William Osler, the man credited with establishing the first residency training program in the world. Comprised of more than 1,200 active and approximately 550 emeritus and honorary members, the goals of the AAP include the pursuit of medical knowledge and the advancement through experimentation and discovery of basic and clinical science and their application to clinical medicine.
ASCI Inductions
Luo's research focuses on transplant tolerance strategies and mechanisms, specifically for islet cell transplantation as a therapy for autoimmune diabetes. Her primary approach uses a vaccination strategy, which she tests using animal models. The goal is to translate this approach to clinical applications for human islet cell transplantation.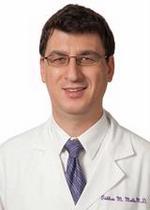 She completed her medical and graduate degrees at Duke University, and her residency and fellowship at New York Presbyterian Hospital/Weill Cornell Medical Center.
"Regarding ASCI, I feel greatly honored to be elected into this prestigious society, and an even greater urgency for doing my absolute best for making discoveries in the laboratory to try to change the future course of medicine," said Luo.
Mutlu's career has focused on the mechanisms that underlie the development and resolution of acute lung injury and acute respiratory distress syndrome (ARDS). Currently, his laboratory investigates the molecular mechanisms of the enzyme IL-6 in response to lung injury. His work is relevant to a number of conditions in pulmonary and critical care medicine, such as pneumonia, ARDS, and air pollution-induced cardiovascular events.
Mutlu completed his medical degree at Istanbul University in Turkey in 1992 and his residency at Michael Reese Hospital in 1997. He completed his fellowships at the University of Illinois Hospital in 2000 and 2001.
"I am honored to be elected to the American Society of Clinical Investigation," Mutlu said. "This recognition is a true reflection of the collaborative environment here at Northwestern, which has greatly shaped my scientific career."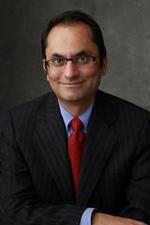 Opal joined the medical school in 2003 as an assistant professor of neurology, with additional appointments in the Department of Cell and Molecular Biology and the Northwestern University Interdepartmental Program in Neuroscience. At Northwestern Memorial Hospital, Opal runs a neurological practice focused on movement disorders and disorders of the cerebellum. His research studies the progressive dysfunction of the cerebellum in genetic and acquired degenerative syndromes. 
He graduated with a medical degree from the University of Poona, India, and a doctorate degree in neuroscience from Feinberg. He completed his neurological residency training at the University of Iowa, followed by fellowship training in movement disorders and genetics at Baylor College of Medicine. 
 "It is a real honor to join such a distinguished roster of colleagues who are engaged in translating discoveries in the laboratory to the advancement of clinical practice," he said. "I thank all my mentors over the years for helping me develop my career. I am also grateful to the terrific group of past and present trainees who have been instrumental in my success."
Established in 1908, the ASCI is one of the nation's oldest and most respected medical honor societies. The ASCI comprises more than 3,000 physician-scientists from all medical specialties and publishes the Journal of Clinical Investigation. Members are elected based on their outstanding records of scholarly achievement in biomedical research.
Approximately 80 new members are elected into each society at an annual joint meeting. This year's event took place April 26-28 at the Fairmont Chicago hotel.