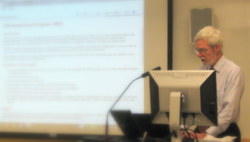 Building better partnerships between academic researchers and community organizations in an effort to develop more attractive grant proposals: that was the goal of Community-Engaged Research Team Support (CERTS), an innovative, year-long training program recently completed at Northwestern University Feinberg School of Medicine. 
CERTS is believed to be the nation's first curriculum focused on elevating community-engaged research (CEnR) teams to the level of National Institutes of Health (NIH) funding. The program consisted of six community-academic research teams, who attended eight workshops, eight webinars, and three supplemental workshops meant to help the teams build capacity for rigorous CEnR.
"We learned a lot about what it would take for these teams to reach the level of NIH funding," said Eva Winckler, MPH, manager of CERTS during the pilot program. "CEnR is essential to translational research; community members and academic researchers acting as equal partners in research studies ensures that the resulting data can be used more readily in community settings, ultimately improving health outcomes."
As part of the program, the teams wrote drafts of NIH-style proposal sections, clarifying research questions and building on their research partnerships. Throughout the process, they also received feedback from CERTS advisory committee members and participated in a mock proposal review with NIH-funded community-engaged researchers from across the country, coordinated by Community-Campus Partnerships for Health.
"The direct feedback from experts on grant writing was invaluable and I came away with a better understanding of what goes into an NIH grant proposal," said Rebecca Ford-Paz, PhD, assistant professor in psychiatry and behavioral sciences. "We also learned that publication of seed grant findings is crucial to enhancing our candidacy for NIH funding."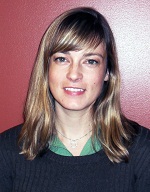 Each CERTS workshop focused on specific aspects of the process and offered support to teams in meeting their goals with monthly homework assignments. Program participants represented Feinberg departments from pediatrics to physical therapy and human movement sciences, as well as Chicagoland community organizations and clinical practices. 
"Participants appreciated the group process as it encouraged collaboration and trust that strengthened both the teams and their research," Winckler said. "The Center for Community Health within the Institute for Public Health and Medicine is now planning on incorporating lessons from CERTS into other center programming such as manuscript-writing retreats and mini-grants in support of CEnR." 
CERTS was funded by a supplement to the Clinical and Translational Science Award consortium grant for Northwestern University Clinical and Translational Sciences and was written by Susan LeBailly, PhD, director of the Practice-Based Research Program, and Jen Brown, director of the Alliance for Research in Chicagoland Communities. 
"Community-based organizations are traditionally invited to be engaged with an NIH proposal after it has been written," said Lucy Gomez-Feliciano, lead health organizer at Logan Square Neighborhood Association. "The CERTS model was about both the academic and community partners asking hard questions in an equitable and supportive environment to prepare more competitive and collaborative proposals."