The past year provided an exceptional year of growth and success at Northwestern University Feinberg School of Medicine.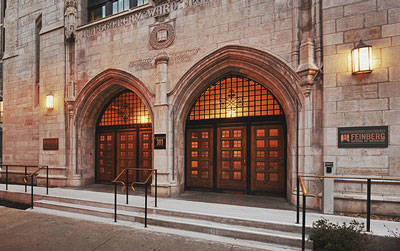 [blockquote]Last year was a remarkable year for the medical school, marked by a number of great accomplishments. As we start 2013, I anticipate continued expansion of our research initiatives and academic programs, and the addition of a number of new leaders in medicine as we continue on our path to becoming a premier academic medical center under the Northwestern Medicine brand.
Eric G. Neilson
Dean of the Medical School
[/blockquote]
In 2012, Eric G. Neilson's first full year as dean, the medical school led cutting-edge research studies, recruited outstanding faculty members, and implemented an innovative new curriculum.
"Last year was a remarkable year for the medical school, marked by a number of great accomplishments," said Neilson. "As we start 2013, I anticipate continued expansion of our research initiatives and academic programs, and the addition of a number of new leaders in medicine as we continue on our path to becoming a premier academic medical center under the Northwestern Medicine brand."
Feinberg ranks No. 18 in the 2013 U.S. News & World Report rankings and No. 21 in awarded grants from the National Institutes of Health, both all-time highs for the institution. Following are stories highlighting some of Feinberg's best moments from 2012:
Samuel Stupp Elected to Elite Society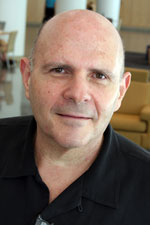 In February, Samuel Stupp, PhD, professor in medicine, was elected to the National Academy of Engineering, one of the highest professional distinctions accorded in the engineering field. Renowned for his research in regenerative medicine, Stupp is cited for advances in processes of self-assembled polymers for biomedical applications. The director of the Institute for BioNanotechnology in Medicine, Stupp conducts research to better understand the relationship between supramolecular structures on the nanoscale and the functions of materials.
New Treatment May Eliminate Need for Anti-Rejection Drugs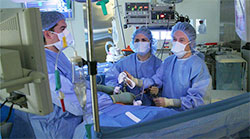 [blockquote]donor stem cells were engineered to "trick" the recipient's immune system into thinking the donated organ is part of the patient's natural self [/blockquote]
Groundbreaking research suggests that an innovative use of stem cells may eliminate the need for organ transplant recipients to use anti-rejection medication. Joseph Leventhal, MD, PhD, transplant surgeon at Northwestern Memorial Hospital and associate professor of surgery and director of kidney and pancreas transplantation, collaborated with the University of Louisville to study the use of donor stem cells that were engineered to "trick" the recipient's immune system into thinking the donated organ is part of the patient's natural self, thus doing away with the need for anti-rejection medication.
Serdar Bulun Named Chair of Obstetrics and Gynecology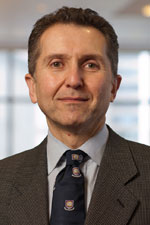 In March, Serdar Bulun, MD, chief of reproductive biology research, was named chair of the Department of Obstetrics and Gynecology and obstetrician-gynecologist-in-chief at Northwestern Memorial's Prentice Women's Hospital. Bulun started the Division of Reproductive Research in 2003. His major research initiatives include the roles of estrogen and metabolism in diseases such as breast cancer, endometriosis, and uterine fibroids. During his career, Bulun's team has received nearly $40 million in research funding in the areas of uterine, breast, and placental disorders.
Feinberg Rises in U.S. News & World Report Rankings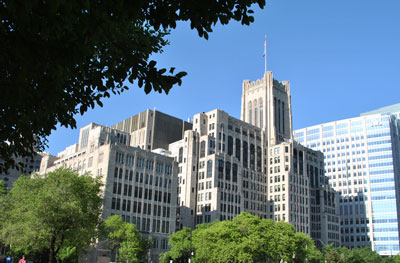 The medical school moved up one spot to No. 18 in the 2013 U.S. News & World Report ranking of top research-oriented medical schools. Among departmental rankings, women's health holds the No. 10 spot, AIDS 15, pediatrics 15, and internal medicine 16. Said Eric G. Neilson, MD, vice president for medical affairs and Lewis Landsberg Dean, "The U.S. News & World Report rankings provide one measure of a school's reputation among its peer institutions, and I am pleased that there continues to be forward progress…I feel Feinberg belongs among the very top-tier medical schools and owes its reach to a superb faculty and staff and the work they do to educate a wonderful group of students."
Northwestern Memorial on Becker's 100 Great Hospitals List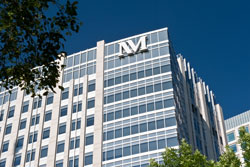 In March, Northwestern Memorial Hospital (NMH) was selected as one of Becker's 100 Great Hospitals of 2012. The organization chooses hospitals based on clinical accolades, innovation in care delivery, recent capital developments, and the offering of new services, specialty programs, or technology. Becker noted NMH's receipt of the only 2011 National Quality Award (presented by the National Committee for Quality Health Care), as well as the opening of its 36-bed cardiology wing in Galter Pavilion, plans to construct a 25-story, $344 million medical office building, and its partnership with the Northern Illinois Proton Treatment Center to study nuclear medicine and proton beam therapy.
Northwestern Selected as Top Hospitals by Leapfrog
Northwestern Memorial Hospital and Northwestern Lake Forest Hospital were selected as 2012 Top Hospitals by The Leapfrog Group, an organization that provides the only national, public comparison of hospitals across safety, quality, and efficiency dimensions. Both hospitals were honored among an elite group of only 92 hospitals selected out of nearly 1,200 surveyed. Dean M. Harrison, president and CEO of Northwestern Memorial HealthCare said it was an honor to have both hospitals recognized as top performing hospitals and "our longstanding, shared focus on creating the safest environment for our patients is essential to our Patients First mission."
Vision for Future Shared at Northwestern Medicine Update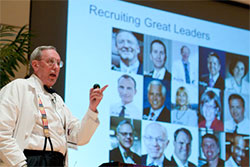 April marked the first Northwestern Medicine town hall meeting. Eric G. Neilson, MD, vice president for medical affairs and Lewis Landsberg Dean, and Dean M. Harrison, president and chief executive officer of Northwestern Memorial HealthCare, outlined the strategy and vision that will guide the enterprise in its pursuit of becoming a top academic medical center. "We are all in this together, and we only truly succeed when we help each other get better and stronger," Neilson said.
Brain-Machine Interface May One Day Help Paralyzed Patients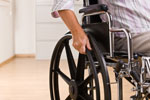 [blockquote]This connection from brain to muscles might someday be used to help patients paralyzed due to spinal cord injury perform activities of daily living and achieve greater independence.
Lee E. Miller, PhD
Edgar C. Stuntz Distinguished Professor in Neuroscience and lead investigator
[/blockquote]
A Northwestern Medicine brain-machine device could eventually provide paralyzed patients with added mobility. The technology bypasses the spinal cord and delivers messages from the brain directly to the muscles. Animal models have shown it capable of enabling voluntary and complex movement of a paralyzed hand. Lee E. Miller, PhD, Edgar C. Stuntz Distinguished Professor in Neuroscience and the lead investigator of the study, which was published in Nature, said "this connection from brain to muscles might someday be used to help patients paralyzed due to spinal cord injury perform activities of daily living and achieve greater independence."
Faculty Members Join Prestigious Societies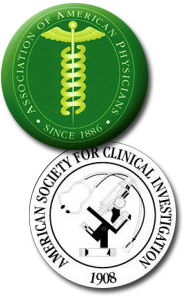 In April, Joseph Bass, MD, PhD, chief of the Division of Endocrinology, Metabolism, and Molecular Medicine, and Serdar Bulun, MD, chair of the Department of Obstetrics and Gynecology, joined more than 1,200 active members in the Association of American Physicians (AAP). A non-profit organization, AAP supports the advancement of medical knowledge through basic and clinical research. Also, Hossein Ardehali, MD, PhD, associate professor in cardiology and molecular pharmacology and biological chemistry and Hidayatullah Munshi, MD, associate professor in hematology/oncology, joined the more than 3,000 physician-scientists elected to the American Society for Clinical Investigation (ASCI). Established in 1908, the ASCI is one of the nation's oldest and most respected medical honor societies.
First Physician Assistant Class Graduates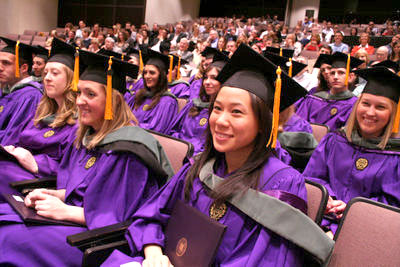 The Physician Assistant program marked a milestone in May – its first graduation. Class of 2012 students celebrated their achievements after one year of classroom instruction and one year of clinical rotations. Developed in 2010 with support from Northwestern Memorial Hospital, the program uses problem- and team-based learning as the centerpieces of its curriculum. Lewis Landsberg, MD, Irving S. Cutter Professor of Medicine and dean emeritus, who was instrumental in developing the program, said it "enables us to develop a cadre of well-trained, bright young people that can be incorporated into our medical practices and position us to take advantage of the team concept as the changes in medical practice unfold."
Northwestern Receives $10 Million for Regenerative Nanomedicine Research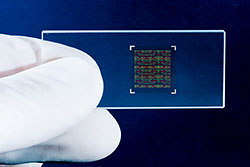 The Querrey Simpson Charitable Foundation gave Northwestern University a $10 million gift to establish The Louis A. Simpson and Kimberly K. Querrey Center for Regenerative Nanomedicine. The center will operate within Northwestern's Institute for BioNanotechnology in Medicine and support bold, risk-taking research ideas that could offer solutions to challenging human health problems as well as develop life-enhancing therapies. Also, the center will encourage the development of ideas that could lead to self-supporting research through funding from federal agencies, foundations, venture capital start-up companies, or large corporations.  
Lurie Children's Moves to the Chicago Campus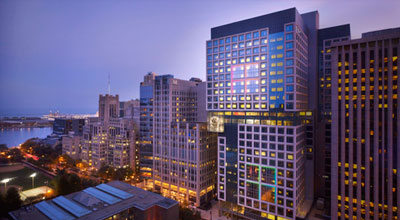 On June 9, the Ann & Robert H. Lurie Children's Hospital of Chicago opened on the downtown medical campus. The move enhanced the hospital's collaboration with academic and clinical partners, including Northwestern Memorial Hospital and Feinberg. Lurie Children's ranks No. 7 on the U.S. News & World Report Best Children's Hospitals Honor Roll, a distinction awarded to only 12 children's hospitals. In addition to being listed with this elite group, the hospital has 10 specialties ranked nationally, five of which are among the top 10 in the country, including urology (6), nephrology (7), gastroenterology (8), cancer (9), and orthopaedics (10).
Quaggin Named Head of Cardiovascular Institute, Division of Nephrology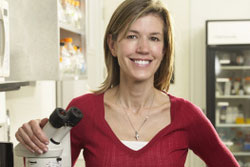 In June, Susan Quaggin, MD, an international authority in the field of nephrology, was named as the Charles Horace Mayo Professor of Medicine, and serves as director of the Feinberg Cardiovascular Research Institute (FCVRI) and chief of the Division of Nephrology. A renown researcher, she focuses on the genetic and molecular pathways that establish and maintain complex capillary structures, particularly those forming the renal glomerular filtration barrier — a highly-selective filter that separates circulating blood from the urinary space in the kidney.
New Institute for Public Health Launches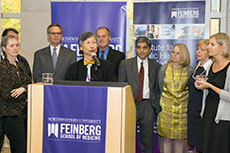 Feinberg developed the Institute for Public Health and Medicine (IPHAM) to integrate traditional medicine with public health models that look to improve the health of larger populations. The institute will link researchers from across the University campuses, creating a fertile environment for collaboration and information sharing. It will also house the graduate programs in public health, epidemiology/biostatistics, health services and outcomes research, healthcare quality and patient safety, and clinical investigation. IPHAM Director Rowland Chang, MD, MPH, said "the Institute for Public Health and Medicine will help Feinberg continue to develop innovative approaches to research and education. This institute will catalyze research programs that address both individual and population health, and create synergy and new ideas by coordinating activities across them."
Northwestern Ranked No. 1 in Illinois and Chicago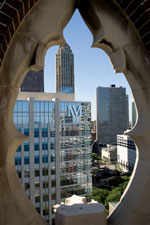 In the 2012 ranking of the nation's "Best Hospitals" published by U.S. News & World Report, both Northwestern Memorial and Northwestern Lake Forest hospitals earned recognition in Illinois and the Chicago metro area, with Northwestern Memorial ranked No. 1 in both areas and named to the prestigious honor roll of the nation's top hospitals. Northwestern Lake Forest ranked No. 20 in Illinois and No. 18 in the Chicago metro area. Northwestern Memorial is 12th among 18 hospitals to make U.S. News' 2012 Honor Roll. 
Three Scientists Win Presidential Award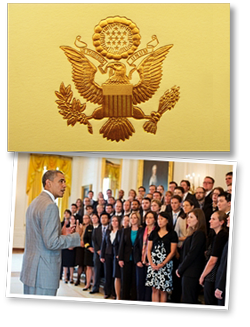 C. Shad Thaxton, MD, PhD, Steven Kosak, PhD, and Charlesnika Evans, PhD, MPH, each received a 2012 Presidential Early Career Award for Scientists and Engineers. The award is the highest honor given by the United States government to outstanding scientists and engineers who are in the early stages of their independent research careers. "Discoveries in science and technology not only strengthen our economy, they inspire us as a people," President Barack Obama said. "The impressive accomplishments of today's awardees so early in their careers promise even greater advances in the years ahead."
Plans for New Research Facility Revealed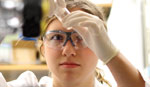 Northwestern University releases plans to build a new state-of-the-art research center on the site of the old Prentice Women's Hospital. With the new research facility, the University would attract an additional $150 million a year of new medical research dollars, create 2,000 new full-time jobs, and generate an additional $390 million a year in economic activity in Chicago. The new center would attract the world's best medical researchers and go a long way in helping a world-class city find tomorrow's cures.
Neil Kelleher Awarded W.M. Keck Foundation Grant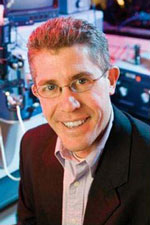 Neil Kelleher, PhD, the Walter and Mary E. Glass Professor of Molecular Biosciences, professor of medicine, and director of the Proteomics Center of Excellence at Northwestern University, received a $1 million grant from the W. M. Keck Foundation in August. The grant will fund Kelleher's development of a hybrid mass spectrometer, which will be used to better understand protein complexes from mitochondria in cells. The project advances a key goal of the University's strategic plan to "gain a deeper understanding of life processes, revealing new ways to diagnose and treat disease in the biomedical sciences."
New Curriculum Launches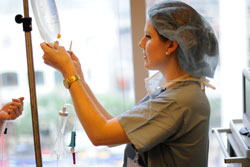 In August, the medical school introduced its new curriculum, which creates a more integrated educational environment and closely aligns classroom instruction with relevant, hands-on clinical experiences from day one. More than 200 faculty members and 75 students contributed to the development of the curriculum. Eight organizing principles shaped the goals, objectives, and learning strategies for the new learning model, including: competency-based, integration, continuity, inquiry-driven, evidence-based, adaptive and personalized, professional development, and community engagement.
Renowned Researchers Join Feinberg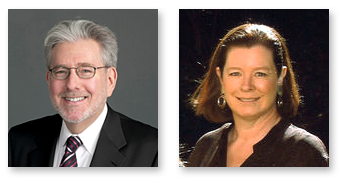 Alan Krensky, MD, and Carol Clayberger, PhD, arrived at Feinberg in September as the vice dean for Development and Alumni Relations and a professor in microbiology-immunology, respectively. A physician-scientist with a deep appreciation for fundraising, Krensky is an accomplished researcher who will provide an even greater connection between development opportunities and the work taking place at Feinberg. Clayberger, professor of microbiology-immunology, came to the medical school having been a tenured professor at Stanford University and, for the past five years, a senior scientist at the National Cancer Institute. Her current research focuses on T-cell immunobiology.
Multi-Million Dollar Grant from NIH for Parkinson's Research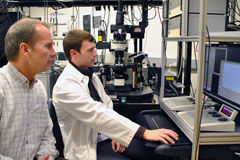 In September, D. James Surmeier, PhD, chair of the Department of Physiology, was awarded one of four new Blueprint for Neuroscience Research grants by the National Institutes of Health. The grants fund a set of projects that seek to develop new drugs for disorders of the nervous system. Surmeier is the first Blueprint researcher to focus on Parkinson's disease (PD). His major research centers on a drug being used to treat high blood pressure that has potential to combat PD.
Transplant Surgeons Perform 100th Kidney Paired Donation
Northwestern Medicine transplant surgeons and physicians reached a significant milestone in October with the completion of the 100th successful kidney paired donation transplant. Paired donation transplants are made possible when a kidney donor, who is not compatible with their intended recipient, is paired with another donor and recipient in the same situation. This strategy has enlarged the pool of kidneys available for donation to patients with a living donor who is not compatible. Over the last four years, Northwestern's living donor kidney transplant program has grown to become one of the largest in the country, performing 636 living donor kidney transplants. This is more than any other hospital in the United States.
NUBIC Receives Nearly $3.7 Million for Bioinformatics Study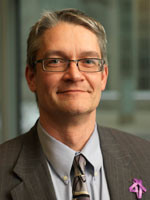 The Northwestern University Biomedical Informatics Center (NUBIC) received a $3.695 million grant to continue to lead an Open Source Information Management System Consortium for ten National Children's Study (NCS) site locations. This award helps ensure that information is accessible for national, large-scale epidemiological and longitudinal studies and allows Northwestern to contribute to the nation's understanding of child health, health measurement, and healthy outcomes. Warren Kibbe, PhD, principal investigator for the study, is the director for cancer informatics at the Robert H. Lurie Comprehensive Cancer Center of Northwestern University, the director of bioinformatics for the Center for Genetic Medicine, and the co-director of NUBIC.
A Breakthrough for Nanotechnology and Multiple Sclerosis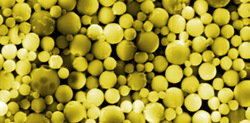 Northwestern Medicine researchers developed a biodegradable nanoparticle that regulates the immune system in mice with multiple sclerosis (MS) and may one day be used to treat patients with the disease. The therapy does not suppress the entire immune system as do current treatments, which make patients more susceptible to everyday infections and higher rates of cancer.  The new nanotechnology also can be applied to a variety of immune-mediated diseases, including Type 1 diabetes, food allergies, and airway allergies such as asthma.
Feinberg Biggest Mover in NIH Rankings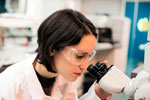 The medical school has increased its position in the National Institutes of Health (NIH) funding rankings by 19 spots since 2001, the largest advancement among all schools in that time. Ranked No. 21 in 2012, an all-time high for Feinberg and up from 24 in 2011, this move continues to validate the school's steady climb as a research-intensive medical school. Departments ranked in the top 10 in 2012 include: physiology (3); urology (3); obstetrics and gynecology (4); preventive medicine (4); dermatology (7); physical medicine and rehabilitation (8); cell and molecular biology (9); and neurology (10). Departments ranked in the top 20 include: medicine (17); otolaryngology (20); and surgery (20).