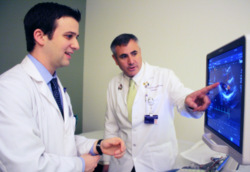 The Department of Medicine's Physician-Scientist Training Program (PSTP) at Northwestern University Feinberg School of Medicine is designed for students entering an internship with a combined MD/PhD or an MD degree with a record of intensive research experience. The program focuses on the transition period from medical school to a full-time academic position as a physician-scientist.
"The PSTP is a way to train future leaders in academic medicine. It shortens clinical training by one year and expands time for research and mentoring. It also allows time for in-depth research training. Because we think this program is so important, we provide a unique amount of mentorship and financial support for our PSTP residents," said Diane B. Wayne, MD, vice chair of the Department of Medicine.
Beyond training in internal medicine at McGaw Medical Center of Northwestern University, trainees accepted into the program enroll in a fellowship program in any of the 11 clinical divisions in the Department of Medicine and receive a minimum of $75,000 of support during clinical and research training. Support for research and travel to meetings is provided starting in the first year to foster academic mentoring and networking.
Currently, the program has 16 trainees and several are pursuing a master's of science in clinical investigation.
"We are proud of the trajectory of this relatively new program, which has grown from one trainee in 2003 to 16 today. Our PSTP graduates have gone on to faculty appointments at Northwestern, the University of Texas, and the National Institutes of Health. They are all outstanding clinicians and have already achieved a great deal in research as several alumni have obtained NIH funding as independent faculty investigators," said Wayne. "The success of our graduates shows that you don't have to compromise your clinical training and skill in order to be successful as a physician-scientist."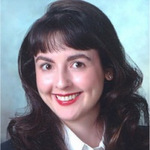 During the first two years of the program, trainees complete inpatient and outpatient clinical rotations at Northwestern Memorial Hospital and Jesse Brown VA Medical Center.
"Northwestern has provided me with excellent training," said Whitney Stevens, MD, PhD, a third-year PSTP trainee. "One concern with fast-tracking is that with only two years of training, you may develop only a cursory appreciation of general internal medicine. I feel that Northwestern has given me a strong foundation of knowledge upon which I can build my sub-specialty focus."
Stevens came to Northwestern to continue her training as a physician-scientist and pursue a fellowship in allergy-immunology. She said highlights of the program include a supportive academic environment, informative lecture series, numerous teaching opportunities, and the ability to more quickly focus on subspecialty training and research.
For more information on the PSTP, visit their website.