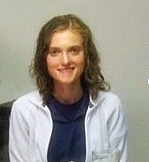 To encourage and facilitate undergraduate interest in the study of physical therapy, The Department of Physical Therapy and Human Movement Sciences created the Northwestern University Pre-Physical Therapy Scholars Program (NUPPT-SP), an early Doctor of Physical Therapy (DPT) acceptance program for high-achieving Northwestern students with a demonstrated commitment to a career in the field.
"We've been working with advisors on the Evanston campus to identify Northwestern undergraduates who might be interested in physical therapy in order to mentor them and help make their transition into the DPT program easy," said Jane Sullivan, PT, DHS, associate professor in physical therapy and human movement sciences. "By providing information early on, students will learn if it's a good fit for them to track towards a career in physical therapy. They can get the information, take the prerequisite classes, and experience the volunteer work they need before they get to their senior year."
Students are accepted during their junior year for matriculation into the doctoral program after graduating. The program is modeled after the Undergraduate Premedical Scholars Program (NUPSP), which offers similar opportunities to prospective medical students. During their senior year, accepted students will have opportunities to connect with current PT students and be invited to events and presentations. 
Sullivan said the department would like the program to grow and would be delighted to see more applicants in the coming years.
Elizabeth Sayers, the first student to be accepted into NUPPT-SP, is pursuing a double major in biology and psychology. She has been volunteering in inpatient and outpatient settings since high school.
"It feels great to be the first student accepted into a new program," she said. "I think my experience with NUPPT-SP will encourage other Northwestern undergrads to apply and to get a head-start on their physical therapy education. Many students don't even know about the profession or whether they might like it, and I believe that this program can serve as a vehicle for educating those students about this career."
Sayers was interested in the Pre-Physical Therapy Scholars Program because she knew early on in her undergraduate studies that she wanted to pursue physical therapy as a career.
"When I was first accepted into the program, I sat in on a few classes to talk with current students about the program and about life as a PT student," she said. "All of the students I met with were very warm, open, and honest in answering my questions and made me feel at ease. After that day, I knew that I could see myself as a student at Northwestern's PT school and felt even more excited to start my graduate studies."