Four Northwestern University Feinberg School of Medicine faculty members were honored over the weekend with election into the Association of American Physicians (AAP) and American Society for Clinical Investigation (ASCI).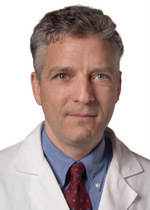 Joseph Bass, MD, PhD, chief of the Division of Endocrinology, Metabolism, and Molecular Medicine, and Serdar Bulun, MD, chair of the Department of Obstetrics and Gynecology, join more than 1,200 active members in the AAP. Hossein Ardehali, MD, PhD, associate professor in cardiology and molecular pharmacology and biological chemistry and Hidayatullah Munshi, MD,associate professor in hematology/oncology, join the more than 3,000 physician-scientists elected to the ASCI.
"It is an honor to have multiple Feinberg faculty members joining the distinguished Association of American Physicians and American Society for Clinical Investigation," said Eric G. Neilson, MD, Feinberg's vice president for medical affairs, Lewis Landsberg Dean, and AAP and ASCI member. "As Northwestern Medicine continues to grow as a prominent academic medical center, the election of its members into these types of respected and renowned societies is of great importance."
AAP Inductions
Bass has been an associate professor at the medical school since 2000. He earned his MD/PhD at the Medical College of Pennsylvania in 1991 before completing his residency at Rush University Medical Center and fellowship at University of Chicago Hospitals.
During his time at Feinberg, the endocrinology research programs have grown significantly with the recruitment of outstanding faculty, adding to its core group of strengths in molecular endocrinology, reproductive biology, gestational diabetes and the emerging field of circadian biology, diabetes, and obesity.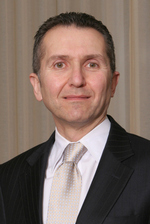 "The honor is a validation and recognition by your peers that the work you are contributing is thought to be impactful and to shape how we think about biomedical investigation," said Bass, Charles F. Kettering Professor of Medicine. "Membership is a reflection on an individual, but in truth, it really is only achievable by being in the right place and having the right colleagues."
Bulun has been a professor at the medical school since 2003. He earned his MD at Istanbul University in 1983 before completing residencies at the University of Arizona College of Medicine and State University of New York-Buffalo.
At Feinberg, he has worked to create an environment where MD and PhD scientists can come together and develop successful programs to study the physiology and pathology of women's reproductive tissues.
"I am honored to have been elected to the Association of American Physicians, a society dedicated to the advancement of scientific and practical medicine," said Bulun, George H. Gardner Professor of Clinical Gynecology. "I view the AAP as an intellectual umbrella under which physician-scientists meet and exchange scientific knowledge and ideas. I am also proud to be one of the few physicians representing obstetrics and gynecology in the society."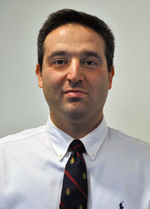 The AAP is a nonprofit organization formed in 1885 by seven physicians, among them William Osler, the man credited with establishing the first residency training program in the world. Comprised of more than 1,200 active and approximately 550 emeritus and honorary members, the goals of the AAP include the pursuit of medical knowledge and the advancement through experimentation and discovery of basic and clinical science and their application to clinical medicine.
ASCI Inductions
Ardehali has been an associate professor at the medical school since 2005. He earned his MD/PhD at Vanderbilt Medical School in 1998 before completing his internal medicine residency and cardiology fellowship training at Johns Hopkins Hospital.
During seven years at Feinberg, Ardehali has become the associate director and chair of admission of the Medical Scientist Training Program while continuing his research focus on the role of mitochondria and proteins involved in metabolism in cardiovascular disease.
"It is a great honor to be inducted into such a longstanding society of researchers," Ardehali said. "To be placed alongside some of the great leaders in academic medicine is a great accomplishment."
Munshi has been a faculty member at Feinberg for nearly a decade. He earned his MD at Harvard Medical School in 1996 before completing residency at the University of Washington Medical Center and fellowships at University of Michigan Health System and the McGaw Medical Center at Northwestern.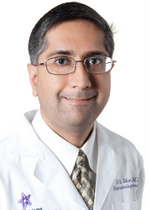 For the past seven years, he has been studying the role of the pronounced collagen-rich fibrotic reaction present in pancreatic cancer, researching the development of treatment strategies.
"Being inducted into this prestigious society alongside my colleague offers great reward for the research taking place at Feinberg," Munshi said. "I am honored to be among the physician-scientists celebrated by the ASCI as we extend our understanding of treatment options for human diseases."
Established in 1908, the ASCI is one of the nation's oldest and most respected medical honor societies. The ASCI comprises more than 3,000 physician-scientists from all medical specialties and publishes the Journal of Clinical Investigation. Members are elected based on their outstanding records of scholarly achievement in biomedical research.
Approximately 60 new members are elected into each society on an annual basis at the AAP and American Society for Clinical Investigation joint meeting. Bass was one of two new AAP members selected to speak at this year's event, held April 27 through 29 at the Fairmont Chicago hotel.