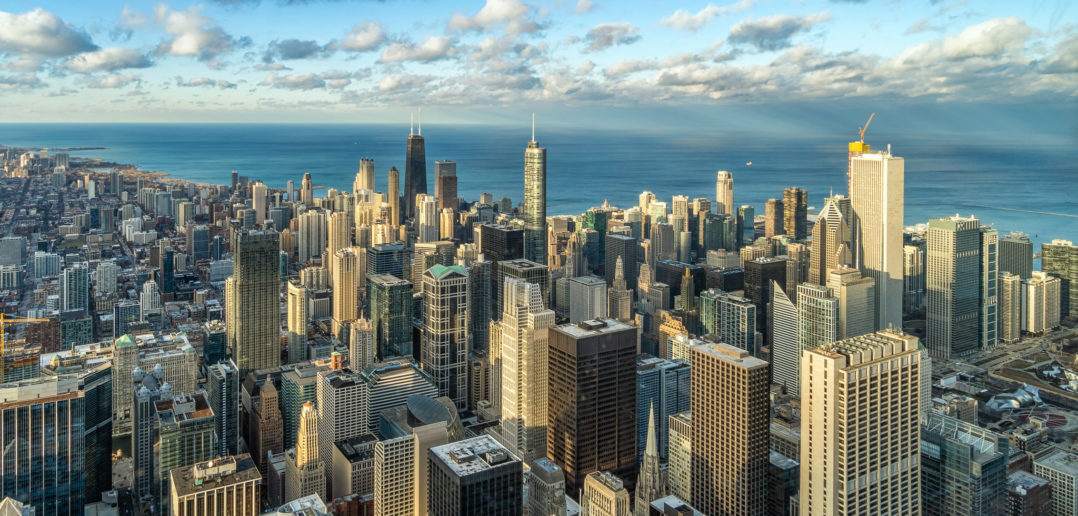 A new partnership based at Northwestern Medicine's Comprehensive Transplant Center will help leading academic biomedical investigators in Chicago deliver innovative treatments and technologies to patients faster. The Chicago Biomedical Consortium Hub for Innovative Technology and Entrepreneurship in the Sciences (CBC-HITES) will help Chicago's academic inventors partner with biopharma leaders to transform their research into commercial products.
"Northwestern is proud to be part of this new research hub, which promises to accelerate our biomedical innovations and bring them to market in settings where they can directly benefit patients," said Eric Perreault, PhD, Northwestern's vice president for research. "By harnessing the strengths of the CBC-HITES research partners, this effort will catalyze the region's entrepreneurial potential to advance Chicago's biotech ecosystem, attracting and retaining exceptional talent to our region. It also will provide additional opportunities for Northwestern scientists to translate their breakthroughs into commercial ventures with great societal impact."
CBC-HITES is one of 13 hubs that are now part of The National Institutes of Health's Research Evaluation and Commercialization Hub (REAC Hub) program. The new hub will be funded by a $10.4 million investment, including $6 million in support from the Searle Funds at The Chicago Community Trust, a $4 million grant awarded by The National Institutes of Health, and $400,000 by the Walder Foundation. In partnership with 27 industry, venture capital and community organizations, CBC-HITES will accelerate the discoveries of medical scientists from nine Chicago institutions: Northwestern University, The University of Chicago, The University of Illinois Chicago, The Discovery Partners Institute, Illinois Institute of Technology, Loyola University Chicago, Northern Illinois University, Rosalind Franklin University, and Rush University.
CBC-HITES leverages talent, methodologies, networks and infrastructure developed by the Chicago Biomedical Consortium (CBC), a research collaboration between Northwestern, the University of Chicago, and the University of Illinois Chicago, funded by the Searle Funds at The Chicago Community Trust.
"Building on infrastructure developed by the CBC, the new REAC hub connects Chicago medical scientists with the expertise and network they need to develop their ideas into biotech applications," said primary investigator Satish Nadig, MD, PhD, director of Northwestern's Comprehensive Transplant Center, Chief of Organ Transplantation in the Department of Surgery, Edward G. Elcock Professor of Surgical Research and professor of Microbiology-Immunology and Pediatrics. "The goal is to get innovative treatments from discovery to patient delivery faster, and we needed a way to teach medical inventors about that process. We're helping patients and expanding the Chicago-based life sciences ecosystem at the same time through this unprecedented collaborative effort."
While Chicagoland universities took in $5.8 billion in NIH funding between 2017 and 2022, and Northwestern University research funding topped $1 billion in fiscal year 2022, Chicagoland biotech companies do not receive the same level of private venture capital funding as their coastal counterparts, according to numbers from the CBC. By helping innovators move past the dreaded "valley of death," CBC-HITES will help attract more professional capital.
"Chicago is rich with medical innovators, and they need seed funding, guidance from expert networks, and input from venture capital," said Michelle Hoffmann, PhD, CBC executive director. "Advancing methods we developed in the CBC, CBC-HITES will organize a professional venture board, project management, as well as clinical, industry and community partners. We will use federal resources provided through the REACH program, including access to FDA and CMS experts, and we will help move scientific discoveries from the university toward commercialization, eventually building businesses here in Chicago."
CBC-HITES will also expand on the CBC's entrepreneurial fellow program that trains Midwestern junior scientific talent to commercialize early inventions in exchange for a pledge to work in the Chicagoland ecosystem after the fellowship. Eight Northwestern-based investigators comprised the first two cohorts of the entrepreneurial fellow program.
"The CBC has served as a Chicago-based engine of innovation for nearly 20 years," said Rich D'Aquila, MD, director of the Northwestern University Clinical and Translational Sciences (NUCATS) Institute, Senior Associate Dean for Clinical and Translational Research, Associate Vice President of Research and Howard Taylor Ricketts, MD, Professor of Medicine in the Division of Infectious Diseases. "The CBC Hub for Innovative Technology and Entrepreneurship in the Sciences adds to a robust collection of growing resources for academic innovators across every research domain at Northwestern University and beyond."
The Chicago Biomedical Consortium was launched in 2006 with an annual grant award from the Searle Funds at The Chicago Community Trust. To date, more than $76 million has been invested into CBC initiatives to promote Chicago's biomedical community, resulting in more than 323 awards granted, over 2,715 research papers published, six national research centers established and over $920 million dedicated to research funding.
The Walder Foundation was established by Joseph and Elizabeth Walder to address critical issues impacting our world. The foundation's five areas of focus—science innovation, environmental sustainability, the performing arts, migration and immigrant communities, and Jewish life—are an extension of the Walders' lifelong passions, interests, and their personal and professional experiences.