This story was published in the September 2023 issue of the Breakthroughs newsletter.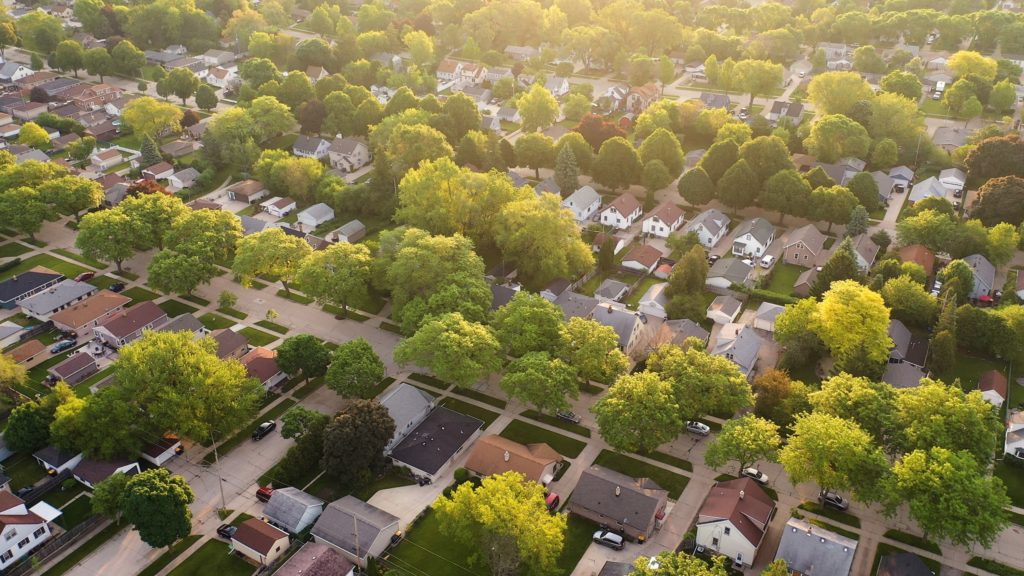 While it's well known that a person's lifestyle choices have profound effects on lifelong health, recent research has shown that a person's environment plays a major role in everything from life expectancy to pregnancy outcomes.
In 2022, Feinberg established research into social determinants of health as a priority. To better understand the impact of social determinants of health, Feinberg investigators have been leading studies that provide new insights into how a person's neighborhood can positively or negatively affect their health.
Segregation Shortens Life Expectancies for Black Residents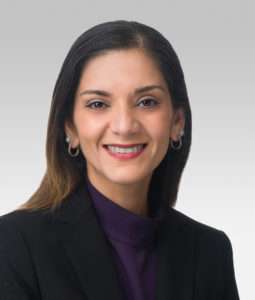 A study led by Sadiya Khan, MD, MSc, the Magerstadt Professor of Cardiovascular Epidemiology in the Department of Medicine, found that Black residents living in highly segregated neighborhoods have significantly shortened life expectancies. Published in JAMA Health Forum, the study found that life expectancies of people in highly segregated areas are four years shorter on average compared to residents living in less segregated predominantly white neighborhoods.
The investigators examined 63,694 census tracts across the U.S. and found the national average life expectancy was 78 years old. In predominantly Black neighborhoods with high racial segregation, the average life expectancy was 75 years old, which is significantly lower than the average life expectancy of 79 years old in neighborhoods with low racial segregation.
"A common phrase is 'your zip code is more important than your genetic code,'" said Khan. "At a broader level, we've learned much about the health consequences of adverse social determinants of health, but we were trying to better understand on a local level what the implications of racial segregation are on life expectancy.
"By looking at this on the state or county level, you often don't get at the impact of segregation at the neighborhood level; this emphasizes the importance of the local environment in which one resides," Khan said. "Cook County is a great example of this, with significant variation in life expectancy from among the highest in a neighborhood like Streeterville compared with the lowest in the south side of Chicago."
Although previous research has examined life expectancy among racially segregated populations by state and county, this study is the first to analyze life expectancy by neighborhood. Residents in more segregated areas were more likely to lack a college education, live below the federal poverty line and be unemployed.
"For some time, we've studied neighborhood traits associated with health outcomes, but this is among the first studies associating segregation per se at the local level with health outcomes," said senior author Kiarri Kershaw, PhD, MPH, associate professor of Preventive Medicine in the Division of Epidemiology. "The solution is less about the decision of where people live and more about changing the circumstances in which they live."
Access to Green Space Slows Biologic Aging
While segregation in neighborhoods has shown to negatively impact life expectancy, being surrounded by green spaces was associated with a positive outcome, slower biological aging, according to a study published in Science Advances.
People who lived near more green spaces were biologically two and a half years younger, on average, than those who live near less greenness. The benefits of green spaces were not equal, however, as scientists found variations in race, sex and socioeconomic status.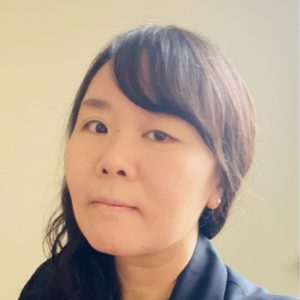 "When we think about staying healthy as we get older, we usually focus on things like eating well, exercising and getting enough sleep," said Kyeezu Kim, PhD, first author on the study and a postdoctoral scholar in Preventive Medicine. "However, our research shows that the environment we live in, specifically our community and access to green spaces, is also important for staying healthy as we age."
The study is the first to investigate the effect of long-term exposure on urban green space and biological aging, specifically using DNA methylation-based epigenetic age. This refers to chemical changes in DNA that may influence various age-related health outcomes. Epigenetic age is a biomarker of aging associated with age-related disease and all-cause mortality.
The study involved more than 900 individuals residing in four cities across the U.S. and represents a subset of a larger-scale cohort study conducted in the U.S., the Coronary Artery Risk Development in Young Adults (CARDIA).
Using satellite imaging, investigators evaluated the 20-year exposure to surrounding green spaces, which allowed them to quantify the overall vegetation (greenness proportion) as well as the presence of major parks near the participants' residences. To assess participants' biological age, scientists analyzed their blood DNA methylation.
"Our study highlights that the natural environment, like green space, affects your health at a molecular level, which was detectable in blood," said senior author Lifang Hou, MD, PhD, chief of Cancer Epidemiology and Prevention in the Department of Preventive Medicine and senior author of the study. "Our research team has extensively investigated the molecular-level changes associated with various age-related health outcomes, including cardiovascular disease, cancer, cognitive function and mortality. This particular study contributes to our understanding of how the natural environment influences these health outcomes."
Because there were disparities observed based on race, sex and socioeconomic status, more research is needed to investigate the role of social determinants of health in relation to the surrounding environment and healthy aging, Kim said.
"We believe our findings have significant implications for urban planning in terms of expanding green infrastructure to promote public health and reduce health disparities," Kim said.
Perceived Neighborhood Safety Can Impact Maternal Health
Another Northwestern-led study found that pregnant people who report feeling unsafe in their neighborhood are more likely to experience depression during pregnancy and have a baby with a low birth weight. This study was published in JAMA Network Open and led by Julia Carter, a fourth-year medical student.
"There have been several studies about the association between neighborhood crime and adverse pregnancy outcomes, but very little on this more subjective concept of perceived neighborhood safety," Carter said. "That's what we wanted to explore: to see how one's perception of safety, which is a different concept than actual reported neighborhood crime, could influence their own health. Poor neighborhood perception may influence health outcomes through a direct biological pathway by increasing levels of maternal stress, which is well-known to impact pregnancy outcomes."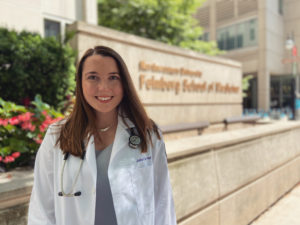 In the study, nearly 30,000 pregnant people from eight different states in the U.S. who participated in the CDC's Pregnancy Risk Assessment Monitoring System (PRAMS) were asked about the perceived safety of their neighborhood. Roughly 78 percent reported they never felt unsafe in their neighborhood, 14 percent said they rarely felt unsafe, five percent sometimes felt unsafe and three percent always or often felt unsafe.
The findings highlight the influences of individual- and community-level social determinants of health, Carter said.
"This study has a zoomed-in, specific focus on perceived neighborhood safety and pregnancy outcomes, but our findings are relevant to a broader scope of social determinants of health in general," Carter said. "Addressing these issues must take place beyond the clinic and the hospital. It's really important to recognize these factors that could be playing a role in the patient's health."
Future work is still needed to see what interventions would be helpful in addressing these disparities, said Lynn Yee, MD, MPH, the Thomas J. Watkins Memorial Professor of Obstetrics and Gynecology and senior author of the study.
"Our team was struck by these findings, particularly the relationship of low perceived neighborhood safety to the significantly increased risk of perinatal depression. We know there is a maternal mental health crisis in the U.S., and our work speaks to the importance of not just addressing mental health in the clinic and via direct patient care, but by developing interventions on a community and societal level, too," Yee said. "The growing body of literature on adverse community and neighborhood social determinants of health, such as neighborhood safety, represents a call to action – we need social policies that better support the health of pregnant people and their families."
Moving Forward
All these study findings could help inform policy decisions to improve overall health in the U.S. Social determinants of health are beyond individual level issues like blood pressure or cholesterol, Khan said.
"…Without tackling
on a bigger level, making sure there's equity in terms of educational opportunities, employment and a healthy environment without air pollution or excessive heat exposure at the local level where people are born, live and grow, we are going to miss a large part of what's already happened before people walk into our clinics."