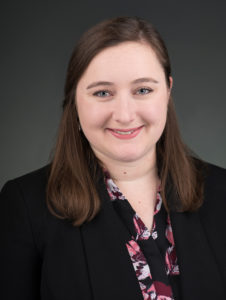 More than 60 percent of physicians and medical students reported delaying having children or building a family due to medical training, with half also having regretted doing so, according to recent survey findings published in JAMA Internal Medicine.
"Medical training is a long and arduous process that often occurs during the ages when many would be choosing to build their family. The first step is recognizing the problem, but the next step will be creating more support to help change the problem," said Alyssa Brown, MD, PhD, a resident in the Department of Surgery and a co-author of the study.
On average, physicians choose to have children in their early 30s compared to an average age of 27-years for nonphysicians. However, female physicians are also twice as likely as female non-physicians to experience infertility, according to recent data.
In the current study, Brown and colleagues surveyed more than 3,300 physicians and medical students across the U.S. to better understand the psychosocial burdens associated with having children and starting a family.
The investigators administered a questionnaire about family building to respondents who were recruited through social media and email listervs. Participants included heterosexual women and men and LGBTQ+ individuals.
Psychosocial burden from family building was evaluated by measuring regret from delayed childbearing, infertility diagnosis, assisted reproductive technology use, wellbeing outcomes and relationship strain.
"The results of this paper are a small part of the much larger data set from the questionnaire, which included other topics like pregnancy complications, adoption, egg-freezing and the effect of COVID-19 on family building," Brown said.
In total, 93 percent of respondents expressed a desire for biological children, 90 percent identified as women and 52.5 percent had completed medical training.
Overall, 60 percent of respondents reported that they delayed having children due to medical training, and more than half of those respondents said they also regretted doing so. The most common reason respondents cited for delaying family building until after training was due to their residency's required work hours.
Regret rates were also highest among respondents ages 32 to 36 years and roughly one-fifth respondents reported having an infertility diagnosis.
"Anecdotally, I have heard many of these concerns about delaying childbearing from peers and colleagues. While interviewing for residency, I wanted to look for a residency that would be supportive if I chose to have children during residency. These factors add another layer of stress, which I think is evident in our findings that participants were six times more likely to report relationship strain and four times greater likelihood of using therapy to cope with the mental health strain, especially within the participants used assisted reproductive technology," Brown said.
According to Brown, implementing more supportive policies and programs in medical schools and residency programs can help prevent physicians and medical students from feeling like they must choose between their career or starting a family.

"More supportive policies could include stronger mental health resources and better coverage of infertility and egg-freezing," Brown said. "I am hopeful that medicine will change and add more supportive policies for family building."