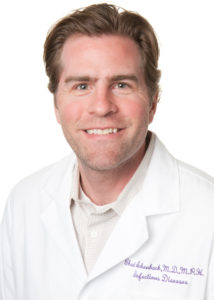 The performance of rapid antigen tests (Ag-RDTs) for SARS-CoV-2, the virus that causes COVID-19, improved for both asymptomatic and symptomatic patients after testing multiple times in 48-hour intervals, according to findings published in the Annals of Internal Medicine.
In the largest study of its kind, a multi-institutional team of investigators including Chad Achenbach, '02 MD, '02 MPH, associate professor of Medicine in the Division of Infectious Diseases and associate director of the Robert J. Havey, MD Institute for Global Health, and Robert Murphy, MD, '81 GME, the John Philip Phair Professor of Infectious Diseases and executive director of the Robert J. Havey, MD Institute for Global Health, found that the sensitivity of Ag-RDTs improved when asymptomatic participants tested three times at 48-hour intervals and when symptomatic participants tested two times separated by 48 hours.
"I think there's a thought out there that these tests performed better than they do, and this reinforces that serial testing is really what's required. Whether you're symptomatic or symptomatic, you still need to do multiple tests if you want to know if you have COVID," Achenbach said.
Since the onset of the COVID-19 pandemic, more than 6.2 million Americans have been hospitalized and more than 1.1 million have died due to the disease. Diagnostic testing for SARS-CoV-2 infection, which includes Ag-RDTs and polymerase chain reaction (PCR) tests, has been a pillar of an ongoing worldwide effort to combat the disease.
Ag-RDTs detect the protein of the active SARS-CoV-2 virus from a patient's nasal swab sample, while PCR tests, which are considered the "gold standard," are lab-based tests that measure the amount of SARS-CoV-2 genetic material, or RNA, in a patient sample.
There are pros and cons to each test. PCR tests are more sensitive and more accurate than Ag-RDTs, making them ideal for testing. However, PCR tests must be done in a healthcare facility and analyzed in a lab, while Ag-RDTs can be done by someone in their own home. Results from a PCR test can also take up to 72 hours, while Ag-RDTs produce results in 30 minutes or less.
Up until now, however, the comparative performance of Ag-RDTs for screening asymptomatic and symptomatic patients has not been well established.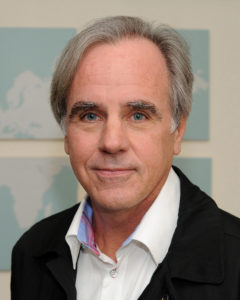 "There has been a lot of research and data on symptomatic people and how well these tests perform. They were all approved in symptomatic populations so none of these tests were approved for use within the asymptomatic population," Achenbach said.
For the current study, more than 5,300 participants ages 2 years and older from across the U.S. were digitally enrolled between October 2021 and January 2022, during the height of the Omicron variant. Approximately 13.3 percent of participants were unvaccinated, 4.9 percent had received one dose of a SARS-CoV-2 vaccine, and 81.7 percent had received two or more doses of a SARS-CoV-2 vaccine.
All participants completed Ag-RDTs and PCR testing for SARS-CoV-2 every 48 hours for 15 days. In total, 154 had at least one positive RT-PCR test; 97 were asymptomatic and 57 had symptoms at infection onset, respectively.
At the end of the study period, symptomatic patients who had two Ag-RDT tests 48 hours apart had an overall testing sensitivity, compared to PCR, of 93.4 percent. In contrast, asymptomatic patients who tested twice had 62.7 percent sensitivity, which then improved to 79 percent when they tested three times at 48-hour intervals.
In addition to having a nationwide pool of participants, another strength of the study was that it included children, which have historically been excluded from these types of analyses, Murphy said.
"If you need to test, you can start by testing yourself at home. If you're asymptomatic, you may have to do three tests," Murphy said.
The findings also underscore the limitations of using antigen-based testing in asymptomatic individuals for COVID-19 surveillance or screening, Achenbach said.
"We don't do any asymptomatic testing anymore. I think there might be more in the future if we need to do public health surveillance in certain populations. It shows the real limitations of antigen testing, how you have to do three tests over 96 hours. You can get better performance with serial testing, but it's still pretty limited and we're missing 20 percent of people who are asymptomatically infected," Achenbach said.
Achenbach and Murphy are also members of the Robert H. Lurie Comprehensive Cancer Center of Northwestern University.
This work was supported by the National Institutes of Health RADx Tech program.