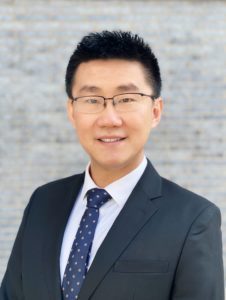 Advanced biological aging may increase the risk of depression or anxiety in midlife for older adults, according to a recent study published in Nature Communications.
Depression and anxiety are two of the most common mental health disorders in U.S. adults, but the association between mental health and aging has not been fully understood. Even less is known about whether accelerated biological aging processes increase the risk of these mental health disorders in older adults.
"This is important because mental health problems in older adults are often overlooked and untreated because they usually co-occur with other problems. This may lead to severe consequences for their quality of life and overall health," said Yinan Zheng, PhD, assistant professor of Preventive Medicine in the Division of Cancer Epidemiology and Prevention and a co-author of the study.
In the current study, the investigators identified associations between biological age and incidence of depression and anxiety in more than 420,000 adult participants registered in the UK Biobank database.
Participants' biological age was measured using two validated algorithms that were implemented with biobank data: the KDM-BA and PhenoAge algorithms. Both algorithms use specific biomarkers to calculate an individual's predicted biological age.
"To quantify differences between participants in biological aging, the computed biological age values were regressed on their chronological ages at the time of biomarker measurement, and the residual values were computed. These residual values were then referred to as 'age acceleration (AA)' values to gauge biological aging," said Zheng, who is also a member of the Robert H. Lurie Comprehensive Cancer Center of Northwestern University.
At baseline, participants who were biologically older more often experienced depression and anxiety, and over eight years of follow-up participants with advanced biological age were at increased risk of depression and anxiety regardless of their genetic risk and medical history.
"This finding supports the hypothesis that biological aging might represent a risk factor for depression and anxiety in midlife and older adults and suggests future directions for depression and anxiety risk assessment and potential therapies that target the biology of aging," Zheng said.
The investigators also discovered certain biomarkers included in the algorithms were associated with mental health outcomes, such as creatinine and albumin, and that biological aging may be related to inflammation, oxidative stress and metabolic dysregulation in healthy cells.
"This find also may provide insights into the biological mechanisms underlying the association between aging and mental health," Zheng said.
The current findings, according to Zheng, support the need for additional research that examines associations between biological aging and specific mental health disorders, identifies additional underlying biological mechanisms, and determines whether certain interventions can slow biological aging and improve mental health outcomes.
This work was supported by the National Natural Science Foundation of China, grants from China CDC Key Laboratory of Environment and Population Health and Peking University, and the Canadian Institute for Advanced Research CBD Network.