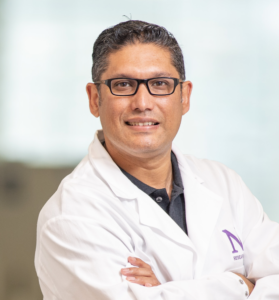 A multi-institution team led by Northwestern Medicine investigators has discovered novel cellular mechanisms that lead to chemotherapy resistance in recurrent glioblastoma, according to findings published in Science Advances.
The study, led by Atique Ahmed, PhD, associate professor of Neurological Surgery, highlights a potentially new therapeutic target for patients who have exhausted all other treatment options.
Glioblastoma, the most aggressive and most common type of primary brain cancer, has a five-year survival rate of less than 7 percent, according to the National Brain Tumor Society. For patients who initially respond to stand of care treatments, including surgery followed by temozolomide (TMZ) chemotherapy and radiation therapy, recurrence is inevitable and additional treatment is rarely effective.
The dire outlook for treatment is a result of recurrent glioblastoma cells' increased cellular plasticity, which allows them to adapt to the tumor's microenvironment during TMZ treatment and survive.
"These treatments work for a period of time and then there's usually what's called 'stamina;' some tumor cells are more resistant to treatment and those are the ones that ultimately grow back and become more difficult to treat," said Karan Dixit, MD, assistant professor in the Ken and Ruth Davee Department of Neurology's Divisions of Neuro-oncology and Hospital Neurology, and a co-author of the study.
To identify underlying mechanisms in glioblastoma cells promoting TMZ resistance, the investigators performed in vivo single-cell RNA sequencing of patient-derived xenograft glioblastoma cells before, during and after TMZ therapy.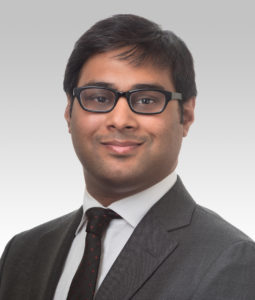 Single-cell transcriptomics revealed in these cells increased expression of ribonucleotide reductase regulatory subunit M2 (RRM2), a gene crucial for synthesizing DNA, during chemotherapy treatment. This increased RRM2 expression also selectively regulates the production of deoxyguanosine triphosphate (dGTP) and deoxycytidine triphosphate (dCTP), nucleotides that are vital for glioblastoma cells responding to DNA damage during chemotherapy. Furthermore, multi-dimensional modeling of spatially resolved transcriptomics and metabolomic analysis in patients' tissues revealed strong correlations between RRM2 and dGTP in glioblastoma patient tissues.
"It is known that RRM2 has key functions for DNA synthesis, but we are showing some selectivity towards dCTP and dGTP synthesis during chemotherapy that has never been shown before," Ahmed said.
The investigators also found that treating mice with patient-derived glioblastoma tumor samples with the second-generation RRM2-inhibitor drug Triapine increased the efficacy of TMZ therapy, which is approved by the FDA for clinical trial.
"Triapine is a blood-brain barrier penetrant agent that is a second-generation inhibitor for this enzyme, and the combination with temozolomide therapy, we think, may be helpful to overcome the resistance; to see how this impacts patients with recurrent glioblastoma, but then ultimately to bring it to patients with newly diagnosed glioblastoma," Dixit said.
The investigators are now in the process of organizing a series of clinical trials that will evaluate the efficacy of Triapine in patients with recurrent glioblastoma before they undergo surgery.
The current findings also highlight a unique "bottleneck" effect which drives therapeutic resistance in recurrent glioblastoma cells and, according to the investigators, requires further investigation.
"This 'bottleneck' effect may provide a window of opportunity to target glioblastoma more effectively as such selection processes reduce the intertumoral heterogeneity. We think that will help us to overcome this chemotherapy resistance," Ahmed said.
C. David James, PhD, Professor Emeritus of Neurological Surgery; Issam Ben-Sahra, PhD, assistant professor of Biochemistry and Molecular Genetics; Jason Miska, PhD, assistant professor of Neurological Surgery; and Shreya Budhiraja, a second-year medical student, were co-authors of the study.
Additional co-authors include Dieter Heiland, PhD, a professor of Neurosurgery at the University of Freiburg in Germany; Sebastian Pott, PhD, assistant professor of Medicine at the University of Chicago; and Anindita Basu, PhD, assistant professor of Medicine at the University of Chicago.
Ahmed, Ben-Sahra and Miska are members of the Robert H. Lurie Comprehensive Cancer Center of Northwestern University. Ahmed is also part of the Lou and Jean Malnati Brain Tumor Institute of the Lurie Cancer Center.
This work was supported by the National Institute of Neurological Disorders and Stroke grants 1R01NS096376, 1R01NS112856, and P50CA221747, SPORE for Translational Approaches to Brain Cancer, R01GM135587, and R01GM143334. This work was also partly supported by the Else Kröner-Fresenius Foundation and MEPHISTO project BMBF.