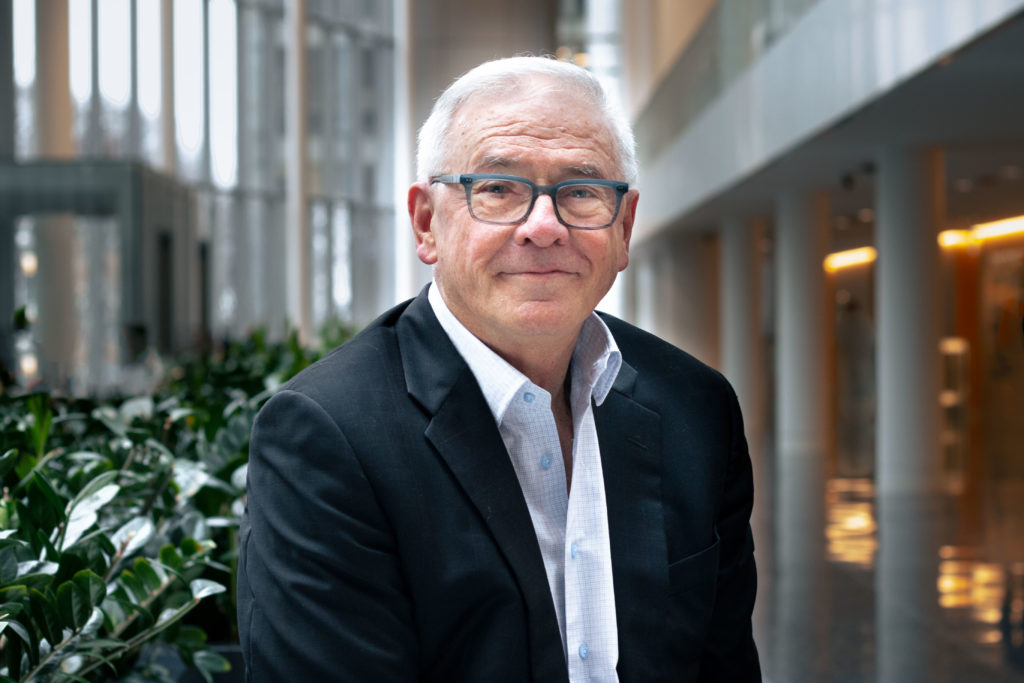 Daniel Martin Watterson, PhD, the John G. Searle Professor of Molecular Biology and Biochemistry in the Department of Pharmacology, has been named a 2022 fellow of the National Academy of Inventors (NAI).
Fellows are elected by their peers for outstanding contributions to innovation that have made a tangible impact on the quality of life, economic development and welfare of society. Election as an NAI fellow is the highest professional distinction awarded to academic inventors.
This year's class of fellows will be inducted on June 27, 2023, at the 12th annual meeting of the NAI held in Washington, D.C.
Watterson was named to NAI along with McCormick School of Engineering's Roozbeh Ghaffari, PhD, and more than 165 other 2022 fellows hailing from 110 research universities, governmental and non-profit research institutes.
"I am humbled and honored," Watterson said. "I thank my colleagues for their support and wish to acknowledge the contributions by outstanding collaborators and former students over the years."
Watterson is best known for the elucidation of signal transduction pathways in eukaryotic cells that are involved in both health resilience and disease susceptibility. Information about these pathways has implications for potential new therapeutic approaches in tumor biology, intestinal disorders and various neurologic diseases such as Alzheimer's and neuropsychiatric disorders.
Watterson's laboratory is currently researching how to further optimize three distinct small molecules that are now in clinical trials for neurologic disorders, in the preclinical development phase of a novel candidate for potential use in depressive disorders and being validated as a potential treatment in tissue barrier dysfunctions common among gastrointestinal and pulmonary disorders.
Watterson holds 39 patents and has been recognized for his innovations in neurologic drug discovery through awards such as the Melvin R. Goodes prize for Excellence in Alzheimer's Drug Discovery and the Elan Award for Novel Approaches to Drug Discovery for Alzheimer's Disease. He is a member of several professional societies, including the Society for Neuroscience, American Society for Biochemistry and Molecular Biology, American Society for Pharmacology and Experimental Therapeutics and the American Chemical Society.
The National Academy of Inventors is a member organization comprising U.S. and international universities, and governmental and non-profit research institutes, with over 4,000 individual inventor members and fellows spanning more than 250 institutions worldwide. It was founded in 2010 to recognize and encourage inventors with patents issued from the United States Patent and Trademark Office (USPTO) to enhance the visibility of academic technology and innovation, encourage the disclosure of intellectual property, educate, and mentor innovative students, and translate the inventions of its members to benefit society. The NAI publishes the multidisciplinary journal, Technology and Innovation.