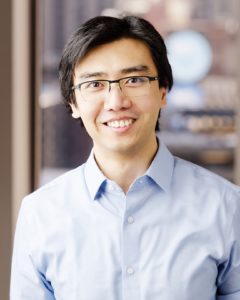 The Institute for Artificial Intelligence in Medicine (I.AIM) has established the Center for Collaborative AI in Healthcare, with the mission of advancing artificial intelligence (AI) science, engineering and translation throughout healthcare specialties and to create a positive impact on precision medicine.
The new center will be led by Yuan Luo, PhD, associate professor of Preventive Medicine, of Pediatrics and at the McCormick School of Engineering, and chief AI officer at the Northwestern Clinical and Translational Sciences (NUCATS) Institute and the Institute for Artificial Intelligence in Medicine.
"There is a major unmet need for enabling a multidisciplinary workforce that interacts synergistically in the dynamic healthcare landscape. We aim to provide fertile ground for cross-pollinating next-generation clinicians and scientists to bring AI in healthcare to fruition," Luo said.
The Center for Collaborative AI in Healthcare will serve as a university-wide hub for research, strategic infrastructure and training in collaborative AI by assisting clinicians, hospital administrators and basic scientists in applying AI methods to their research and clinical practice.
A key focus of the center will be hosting research, infrastructure, training and collaborative activities for investigators throughout Northwestern. These activities include developing comprehensive AI and machine learning models and resources that integrate multiple modalities of healthcare data; building flagship and strategic datasets that integrate both phenotypic and multi-omic data modalities; providing mentoring, training and educational opportunities; and supporting the integration of data assets from other Feinberg centers.
"The new center will democratize access to the created and maintained infrastructure and training resources and engage new people previously facing AI and machine learning barriers, whether they are clinicians, hospital administrators, trainees and basic scientists both inside and outside the medical school," Luo said.
Luo is also a member of the Robert H. Lurie Comprehensive Cancer Center of Northwestern University.
Information about the center can be found here and both Northwestern faculty and trainees can apply to become a member here.