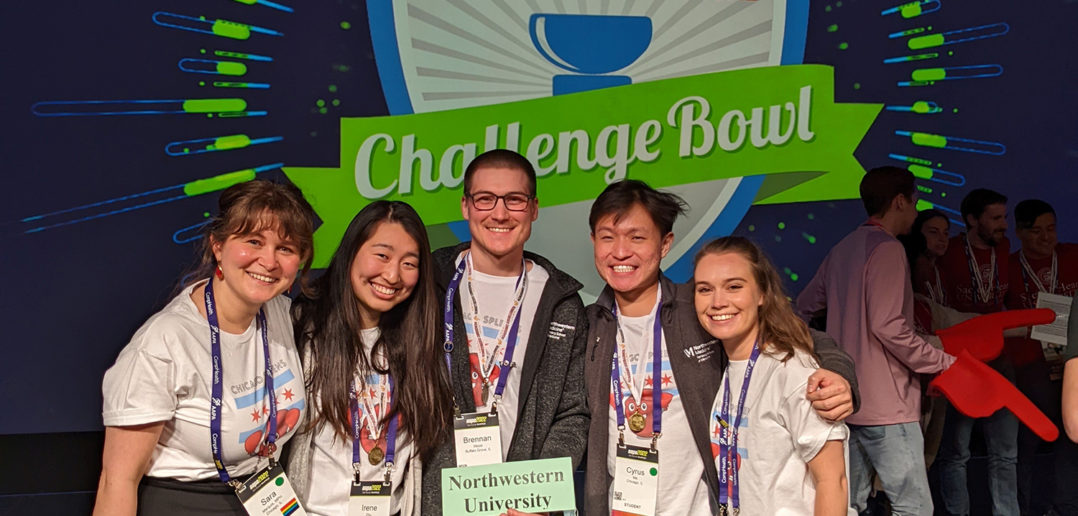 A team of students from the Feinberg Physician Assistant (PA) program competed in a "challenge bowl" competition at the American Academy of Physician Associates (AAPA) national conference.
The competition was a game-show style contest testing knowledge of various medical topics. The team placed second out of nearly 70 entrants, the first top-four placement for a Feinberg team.
Read a Q&A with Irene Zhu and Ashlyn Czapiga, both rising second-year students and team members, below.
What drew you to the PA program at Feinberg?
AC: I was the most excited about the PBL (problem-based learning) curriculum. In my opinion, there is no better way to learn medicine than to break down complex cases.
IZ: The program's attachment to the Northwestern Medicine system was appealing, as it affords the opportunity to obtain clinical experiences in a wide variety of settings.
What are your research or clinical interests?
AC: Right now, I am most interested in oncology. I also have primary care in underserved communities in the back of my mind. My favorite part about having a career as a PA is that I can switch specialties and I can work where I feel I am needed most.
IZ: I'm trying to enter each of my clinical rotations with an open mind. One of the nice things about the PA role is the opportunity for lateral mobility. We don't have to stick with one specialty or patient population after we graduate!
Tell me about the conference and Challenge Bowl.
AC: I was elected by my class as the liaison between the AAPA and my cohort. It was my obligation to attend the national conference and vote on issues facing the PA community.
For the Challenge Bowl, we practiced weekly for about 2 months with our coach, NUPA alumni and core faculty member Elizabeth Randolph, PA-C. The event itself was incredible. I have never felt so close to my PA community and peers. There was a total of 67 teams competing and NUPA has never made it past the preliminary round where you get to compete on stage.
My peers completely surpassed my expectations, and I am beyond proud of their hard work. We ended up coming in second place overall.
What are your plans when you graduate?
AC: I am hoping to get a job quickly so I can start treating patients. I would love to use my license to volunteer at clinics to provide healthcare to those who can't afford it. I am also definitely getting a dachshund!
IZ: My post-grad plans are still very much up in the air! My main priority is finding a job that has a strong onboarding process, one that will allow me to continue to learn and build on the skills that I've formed this past year.