Rosalia Garcia and Kristin Brennan, students in the Physician Assistant (PA) Program, lead the Shades of Purple program, a bimonthly discussion group that covers intricacies of providing care for differently abled or diverse patients. Topics have included caring for older individuals or patients with hearing loss, as well as the HIV crisis in the Latinx community.
Read a Q&A with Garcia and Brennan below.
What drove you to get involved in the group?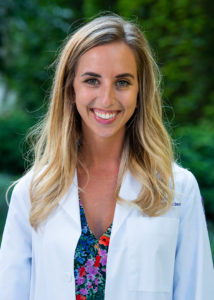 KB: I came to PA school after ten years in clinical psychology. Inherent in that training and work was exploration of the impact that our environment has on our relationships and our successes — for our patients and ourselves. I have always been interested in diversity work for the benefit of my patients, and loved the idea of sharing some of my psychology perspective with my classmates.
In your words, what is the mission of the group?
RG: Perhaps the most revealing aspect of Shades of Purple is the name itself. Despite the diversity of backgrounds, every member in this cohort is united by Northwestern colors. We all live different "shades of purple" as an open acknowledgement that, even though we all arrived at the same place, our journeys were unique and our collective present can be enjoyed through the prism of our own diversity. Understanding this metaphor, is the key to understanding the initiative's mission: A safe space, a welcoming space, a listening space — a purple space, all shades of it.
KB: This year, we have been lucky to meet in person over our lunch hour for facilitated conversations aligned with our curriculum. These include current events and holidays or peer-proposed topics that are points of confusion and opportunities for growth. It is always a fun, safe and learning-filled time, and very special to learn with students and faculty of the program together in one room.
What unique challenges does the PA field face, and how can they be solved or improved?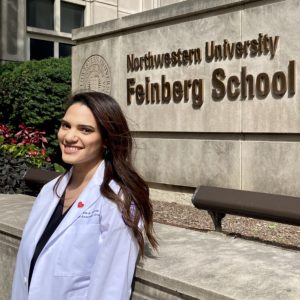 KB: As PAs, we are uniquely positioned to improve issues of diversity and equity. Many people don't realize, but prior to entering school, we are required to have more than 1,000 hours of direct patient care experience, so within the class there is a wide variety of experience and interest. I am so appreciative of my classmates and colleagues because we each bring something different to the table, and our educational experience is enriched by our diversity. As practitioners, we can do the same within a multidisciplinary team, as we bring not only a breadth of experience and training, but also interface with patients and team members to improve outcomes.