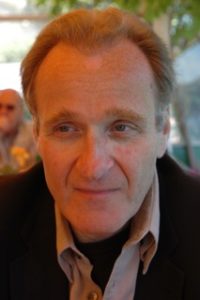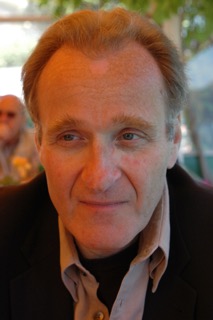 A new therapy showed improvement over the standard treatment for relapsed B-cell lymphoma, according to a study published in the New England Journal of Medicine.
The results suggest a new path forward for patients with relapsed large B-cell lymphoma, according to Leo Gordon, MD, the Abby and John Friend Professor of Cancer Research and a co-author of the study.
"This finding might herald a shift in the paradigm of how we treat patients with large B-cell lymphoma," said Gordon, who is also a professor of Medicine in the Division of Hematology and Oncology and a member of the Robert H. Lurie Comprehensive Cancer Center of Northwestern University.
Large B-cell lymphoma is the most common non-Hodgkin lymphoma in the United States, often involving lymph nodes, the spleen and occasionally other organs. The first-line treatment for large B-cell lymphoma is a combination of chemotherapy and immunotherapy, but some patients suffer from relapse within a year.
Patients with relapse have limited options: high-dose chemotherapy followed by stem-cell transplantation is the current standard, but certain molecular features of tumors or general aggressiveness of the lymphoma will reduce the effectiveness of second-line treatment options.
"Patients who relapse within a year of initial treatment or who never achieve remission have an especially difficult time and have poorer chances for cure," Gordon said.
However, recent studies have highlighted the potential benefit of axicabtagene ciloleucel (axi-cel), an anti-CD-19 chimeric antigen receptor (CAR) T-cell therapy. The treatment uses T-cells from the patient which are genetically modified to recognize the lymphoma as "foreign," prompting the immune cells to attack the lymphoma cells.
In the current phase 3 trial for patients with large B-cell lymphoma who either relapsed within 1 year of remission or never achieved remission, investigators compared axi-cel to the current standard of care — high dose chemotherapy followed by stem cell transplant— in 359 patients. A total of 180 patients were treated with axi-cel and 179 patients were treated with standard care.
At the end of the two-year follow-up period, median event-free survival was eight months for patients in the axi-cel group and just two months in the standard care group. The rate of 24-month event-free survival was 41 percent versus 16 percent, respectively.
The increase in survival is dramatic, Gordon said, but also comes with side effects: adverse events occurred in 91 percent of patients on axi-cel, though the rate is comparable to those on standard therapy, 83 percent of whom also experienced adverse events.
Taken in full, the results of this trial demonstrate axi-cel therapy may be a worthy alternative to the current standard of care and provides a new option for patients with relapsed B-cell lymphoma that never achieved remission, Gordon said.
This trial was supported by Kite, a Gilead company.