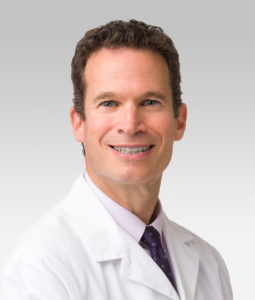 The Augusta Webster, MD, Office of Medical Education (AWOME) has begun introducing a new component of the medical education curriculum to current medical students: instruction in Digital Health and Data Science.
The curriculum is being co-developed by David Liebovitz, MD, associate vice chair for clinical informatics in the Department of Medicine and co-director of the Center for Medical Education in Data Science and Digital Health, and Mahesh Vaidyanathan, MD, MBA, assistant professor of Anesthesiology. 
"The utilization of large data sets and machine learning is rapidly growing in healthcare. Feinberg is proud to be at the forefront of preparing our students to not only utilize this technology in care delivery and research, but also to critically evaluate its applicability and limitations. I am confident that this curriculum will be the foundation for many of our students to become leaders in the field of data science and augmented intelligence in medicine," said Marianne Green, MD, the Raymond H. Curry, MD, Professor of Medical Education and vice dean for education.
The new curriculum component will see students meeting several core competencies and learning outcomes while learning about the health data ecosystem; the health IT regulatory environment; data science methods and research; digital health decision support; bias, ethics and health equity; and the sociotechnical context for digital health and data science.
"The tools that data science brings to clinical care enable more effective and personalized care for our patients. Thus, along with anatomy, physiology and the other longstanding topics in medical school curricula, data science and digital health are now essential ingredients in our students' education," said Liebovitz, who is also an associate professor of Medicine in the Division General Internal Medicine and Geriatrics and of Preventive Medicine in the Division of Health and Biomedical Informatics.
Digital Health and Data Science joins Feinberg's five other curriculum threads: Healthcare Quality and Patient Safety, Health Equity and Advocacy, Lifestyle Medicine, Medical Decision-Making and Diagnostic Testing, and Teamwork and Leadership.
So far, Liebovitz and Vaidyanathan have integrated the curriculum with healthcare quality and patient safety content while students form small discussion groups. They have also created online tools demonstrating machine learning to students and have designed collaborative exercises for students using online data analysis and visualization platforms, such as Orange and Google Colaboratory.
"No matter what specialty students choose to practice or where they end up practicing medicine, they will have to utilize digital healthcare and data science every day of their careers. This curriculum is designed to give students the knowledge and skills to optimize their utilization of those technologies, ultimately for the benefit of the patients they treat," Vaidyanathan said.