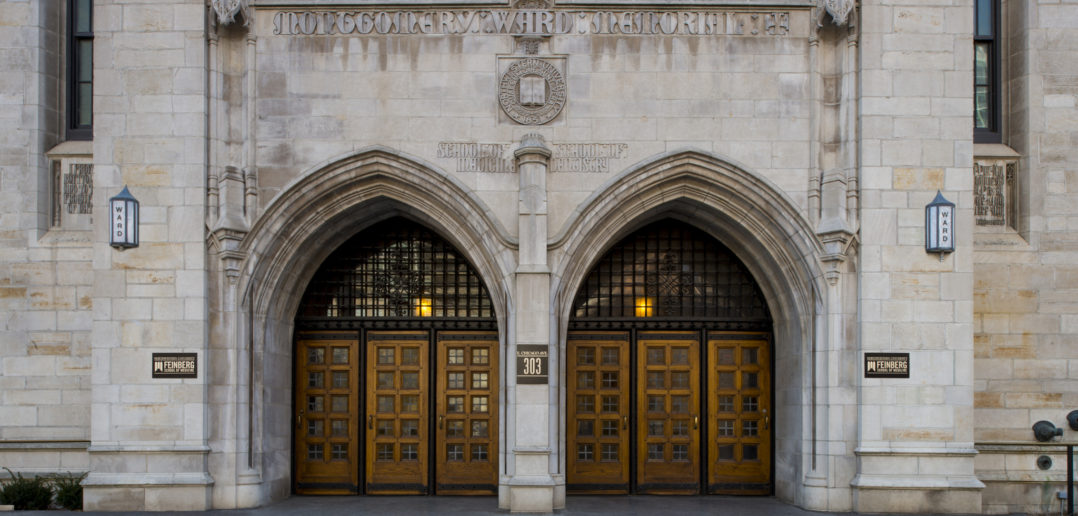 Elizabeth McNally, MD, PhD, the Elizabeth J. Ward Professor of Genetic Medicine; Melissa Simon, MD, MPH, the George H. Gardner, MD, Professor of Clinical Gynecology; and Guillermo Ameer, ScD, the Daniel Hale Williams Professor of Biomedical Engineering at the McCormick School of Engineering and professor of Surgery in the Division of Vascular Surgery, have been elected to the National Academy of Medicine (NAM).
NAM is one of three academies that make up the National Academies of Sciences, Engineering, and Medicine, and strives to improve human health by advancing science, accelerating health equity, and providing trusted advice on a national and global scale.
"This is a tremendous honor. As a physician-scientist, this means so much because it is recognition by other physician-scientists. Our roles as physicians and scientists are distinct from other researchers since we work to define basic mechanisms of how cells work, but we also try to really understand how these basic mechanisms go awry in disease processes. Ultimately, we seek to repair these broken pathways so that we can change the lives of patients in a positive way," said McNally, who is also professor of Medicine in the Division of Cardiology and of Biochemistry and Molecular Genetics.
"To be inducted into NAM reflects not my achievement — this achievement belongs truly to the 'we' and not the 'me'. It took not just the love and support of my family but a true village of community members, organizations, clinicians, professors and countless others. But above all, this honor really goes to my extraordinary team members; I could never have achieved a tenth of my accomplishments without my team," said Simon, who is also vice chair for research in the Department of Obstetrics and Gynecology and a member of the Robert H. Lurie Comprehensive Cancer Center of Northwestern University.
"It is an honor to be recognized at this high level by my colleagues in medicine, healthcare and health sciences, and it reflects the impact that our work in biomaterials and regenerative engineering is having in research, industry and patient care as per the commercialization of our biomaterial technology and the growth of the regenerative engineering field," said Ameer, who is also the founding director of Northwestern's Center for Advanced Regenerative Engineering.
Redefining Genetic Medicine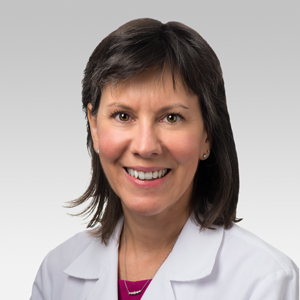 McNally's clinical and research focus is the genetic mechanisms that cause inherited cardiovascular and neuromuscular disorders, including heart failure, cardiomyopathy, muscular dystrophy, arrhythmias and aortic aneurysms. Her laboratory establishes models for these disorders to develop novel therapeutic strategies such as genetic correction and gene editing.
As director of the Center for Genetic Medicine, McNally leads the center in improving the understanding of fundamental genetic mechanisms and the genetic basis of human disease, as well as changing how this information can help inform patients' health decisions and improve drug development.
"NAM is an active organization that serves to advise government and other bodies to help craft and guide policies that affect health and wellbeing. For example, in the genetics field there has been a lot of attention related to the development and application of gene editing tools to treat human diseases. This is one very active area for NAM since there are ethical issues as well as medical and technical issues, and the combined membership of NAM brings its broad expertise to address the many different challenges of gene editing," McNally said.
Most recently, McNally's team developed an antibody that may be used to treat muscular dystrophy. The study, published in Science Translational Medicine, suggests that targeting the TGF-beta pathway — which is known to help regulate scarring in muscles, or fibrosis — may help reduce fibrosis and strengthen muscles. Increased TGF-beta activity contributes to fibrosis and muscle weakness, so targeting this antibody may be a promising therapeutic approach for muscular dystrophy, which currently has no available treatment options.
At the start of the COVID-19 pandemic, McNally collaborated with Feinberg investigators across disciplines to develop an at-home COVID-19 antibody test that can determine prior exposure to the SAR-CoV-2 virus. Currently, she is a principal investigator for the Screening for Coronavirus Antibodies in Neighborhoods (SCAN) study, which utilizes the test to determine how many people have developed antibodies to SARS-CoV-2 virus across Chicago's neighborhoods.
"This is a very well-deserved recognition of Beth's contributions to medicine, science and medical education. She has been a strong champion for developing tools needed for genomic and genetic medicine at Feinberg and sharing these tools with us all, which has benefited the entire community at Northwestern University. We are all very lucky to have her as our colleague at Northwestern and in the department of Biochemistry and Molecular Genetics," said Ali Shilatifard, PhD, the Robert Francis Furchgott Professor and chair of the Department of Biochemistry and Molecular Genetics.
Fighting for Health Equity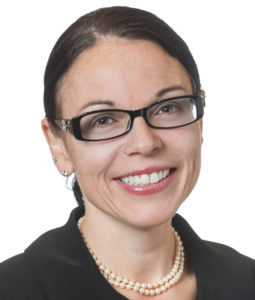 A physician-scientist and activist, Simon's work aims to promote health equity and eliminate health disparities for underserved communities as well as improve access to preventive care and cancer treatment for low-income women. A primary focus of her work is creating health interventions that reduce and eliminate these disparities through integrating health services research with social epidemiologic models.
"There are few people from backgrounds and places like myself who achieve such an honor, and I pledge to amplify payment of it forward by remaining relentless in my pursuit to eradicate health inequities and to continue on my resolve to open pathways for more diverse persons in healthcare and science," Simon said.
In 2017, Simon was appointed to the U.S. Preventive Services Task Force (USPSTF) for a four-year term where she provided evidence-based recommendations on clinical preventive services such as screenings, counseling services and preventive medications for primary care clinicians and their patients.
In 2019, Simon became principal investigator of the Northwestern University Minority Health and Health Disparities Research Training Program (NU-MHRT). The five-year training grant, supported the National Institutes of Health National Institute on Minority Health and Health Disparities, provides health disparities research training to underrepresented students and trainees.
Simon is also the founding director of the Center for Health Equity Transformation, which works to dismantle health disparities for underserved populations in Chicago through community engagement, research, training and education, and co-founder and current director of the Chicago Cancer Health Equity Collaborative, a partnership between investigators from the Robert H. Lurie Comprehensive Cancer Center of Northwestern University and other Chicago-area universities and community organizations that aims to improve cancer disparities across the city.
In response to the COVID-19 pandemic, Simon has continuously leveraged her expertise in health disparities research to advise racial equity COVID-19 response teams led by Illinois Gov. J.B. Pritzker and Chicago Mayor Lori Lightfoot.
"Melissa Simon is a fearless leader whose pioneering research work in health disparities and community engagement transformed the field of obstetrics and gynecology," said Serdar Bulun, MD, chair and John J. Sciarra Professor of Obstetrics and Gynecology.
Pioneering Regenerative Engineering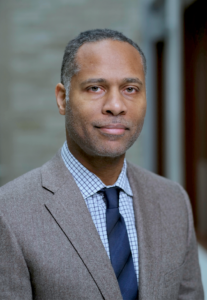 Ameer's laboratory is dedicated to the development of biomaterials and nanotechnology for regenerative engineering and medicine, specifically tissue engineering, medical devices, drug delivery and cell delivery applications, to improve surgical outcomes and patient care.
He is also the founding director of Northwestern's Center for Advanced Regenerative Engineering, integrates convergence research, education, technology development and clinical expertise to improve the outcomes of wound care and tissue and organ reconstruction surgeries. He is also director of the recently established Regenerative Engineering Training Program at McCormick, supported by the National Institutes of Health.
"This honor, which also belongs to my multidisciplinary research team, certainly validates the importance of regenerative engineering and biomaterials research in improving the outcomes of healthcare delivery and enabling the widespread practice of regenerative medicine. It will help me continue to translate our research into frameworks, tools, and technologies that are useful to fellow researchers, clinical practitioners and the community in general," Ameer said.
His laboratory is widely recognized for pioneering regenerative biomaterials based on a novel class of biodegradable polymers containing citrate, and using them to regenerate a variety of tissues and organs. Citrate-based polymers were initially developed by Ameer's team almost 20 years ago for applications in vascular and orthopaedic tissue engineering.
The citrate-based biomaterial technology CITREGEN™ prompted the commercialization of new medical devices approved by the FDA that are used in musculoskeletal surgeries. The new biomaterial technology, the first thermoset biodegradable synthetic polymer ever used in implantable medical devices, contains unique chemical and mechanical properties that help grafted tissue heal.
Ameer is an inventor on 60 issued and pending patent applications and has founded several companies based on his research. Most recently, Ameer was elected Fellow of the Materials Research Society and received the Society for Biomaterials Clemson Award for Contributions to the Literature.
"We are immensely proud of Dr. Ameer's induction into the NAM as a recognition for his landmark scientific contributions. The cutting edge work that he and his team has done to develop new biomaterials and to bring regenerative engineering technology into the clinical care arena has the potential to transform the field," said Hasan Alam, MD, chair and the Loyal and Edith Davis Professor of Surgery.