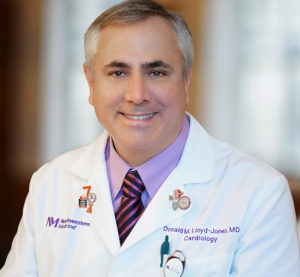 Thirty-five years ago, a group of investigators across the U.S. assembled the largest ongoing longitudinal study of cardiovascular disease and risk from youth through adulthood. The Coronary Artery Risk Development in Young Adults study, or CARDIA, was launched in 1985 at four U.S. medical centers: Northwestern Medicine, the University of Alabama at Birmingham, the University of Minnesota and Kaiser Permanente in Oakland, Calif.
The study, funded by the National Heart, Lung, and Blood Institute at the National Institutes of Health, examines how behavioral, environmental and race- and sex-associated factors impact cardiovascular disease development and aging.
At its inception, CARDIA enrolled 5,115 men and women ages 18 to 30, Black and white, with differing levels of education. Now, more than three decades later, CARDIA participants are middle-aged and have undergone extensive psychological and physical examinations every two to five years since 1985. Simultaneously, CARDIA has become a premier source for the determinants, mechanism and outcomes of cardiovascular disease and manifestations of aging.
"We're starting to understand how this whole life course unfolds from health all the way to the development of disease and, in some cases, death. The study has provided key insights into some of the mechanisms that drive this and, on the flip side, suggest important strategies not only at the public health level, but also the clinical and individual level for how we can sustain healthier aging longer," said Donald-Lloyd Jones, MD, ScM, the Eileen M. Foell Professor and chair of Department of Preventive Medicine, and principal investigator of CARDIA's Chicago field center at Northwestern Medicine.
Lloyd-Jones inherited the position of principal investigator from Kiang Liu, PhD, professor emeritus of Preventive Medicine in the Division of Epidemiology, in 2013. Lloyd-Jones is also the first author of a paper published in the Journal of the American College of Cardiology outlining CARDIA's key takeaways at the study's 35-year mark.
Starting with a participant cohort so young, Lloyd-Jones said CARDIA has been able to capture data on what other studies have not: the development of subclinical cardiovascular disease, such as asymptomatic changes in the heart, blood vessels or even the brain, and the impact of racial disparities on cardiovascular health and disease.
Currently, Lloyd-Jones and his team are collecting data for CARDIA participants' 35-year exam, which was delayed one year due to the COVID-19 pandemic. To accurately capture the impact of the pandemic, Lloyd-Jones said participants will also be evaluated on COVID-19 vaccination status, past COVID-19 diagnosis and health outcomes, immune response to COVID-19, current COVID-19 status and, if they were previously diagnosed with COVID-19, the presence of lingering or "long-haul" symptoms.
The 35-year exam also marks the first time the team will measure key signs of aging in participants, including physical functioning such as grip strength, walking distance over six minutes, hearing and sleep patterns.
But this information isn't just used for research purposes. After each follow-up exam, participants are given records of their exam results and are encouraged to share with their physicians.
"This is an incredibly special and dedicated group of people who give of themselves not only their time but their bodies to be measured, poked and prodded in all these different ways so that we can really understand this disease," Lloyd-Jones said.
While data collection for the 35-year exam is still ongoing, there is much to take away from CARDIA thus far, according to Lloyd-Jones and his co-authors. For example, findings show that cardiovascular health steadily worsens through young adulthood and obesity is directly correlated with changes in cardiac structure and function and cardiometabolic risk.
Recent findings also highlight how structural racism and racial disparities in cardiovascular health are directly related to social determinants of health. According to a 20-year follow-up study published in the New England Journal of Medicine, of the first 27 CARDIA participants who developed heart failure, 26 identified as Black. Incidence of heart failure was associated with high blood pressure, obesity and early onset kidney disease. More recently, a 30-year follow-up study published in Hypertension found that Black participants were four times more likely to experience stroke at young ages compared to their white counterparts, with high blood pressure as the key driver.
These findings are striking differences and an unfortunate testament to current social constructs heavily intertwined with racial identity that drive health outcomes, such as access to housing, healthcare, employment opportunities and education, according to Lloyd-Jones.
"These are not Black and white disparities; these are not genetically programmed differences. These are social constructs we have created, and CARDIA has been critical in understanding some of those insights and understanding the lived experience of discrimination for different groups," Lloyd-Jones said.
In the meantime, plans for CARDIA's 40-year exam are in already the works, Lloyd-Jones said. With every exam cycle, the team's focus changes to capture different types of data. For example, cognitive function wasn't measured until year 25, and subsequently was measured at year 30 and will be measured for the 35-year exam, according to Lloyd-Jones.
"Because we are always changing and growing and evolving with the cohort, the future is really exciting because we can provide insights across the entire life course," Lloyd-Jones said. "CARDIA has provided crucial data to drive both clinical guidelines and also public health guidelines so that we can create a healthier environment for everybody."