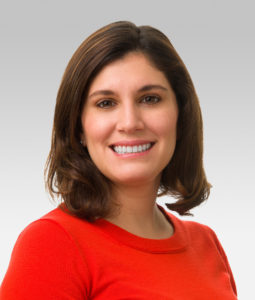 A Northwestern Medicine study has found that women with hormone receptor-positive breast cancer were more likely to discontinue hormone therapy early due to poor quality of life-related outcomes, according to findings published in JAMA Oncology.
Betina Yanez, PhD, associate professor of Medical Social Sciences, was lead author of the study.
Adjuvant endocrine therapy is prescribed to women with hormone receptor-positive breast cancer who have undergone chemotherapy, radiation therapy, surgery, or a combination of these treatments, to prevent estrogen or progesterone hormones from attaching to the breast cancer cells' receptors and enabling cancer growth.
Most women are directed to take this medication continuously for at least five years to help reduce the risk of breast cancer recurrence or mortality. However, previous work suggests up to half of breast cancer survivors discontinue treatment early; reasons vary patient by patient, but can include intolerable side effects from the medication, financial burden or family planning and fertility concerns among younger women.
There is risk for discontinuing treatment early, and the decision is generally made between the patient and their healthcare provider. In many cases, however, a patient chooses to discontinue treatment without their provider's knowledge, which can be problematic, according to Yanez.
"It's a different reason for different people, but not always the case that the provider is even aware," Yanez said.
In the current study, Yanez and her team surveyed a group of 954 women with hormone receptor-positive breast cancer who originally participated in the Trial Assigning Individualized Options for Treatment (TAILORx), the largest randomized clinical trial to study patient outcomes for women with breast cancer taking adjuvant endocrine therapy over a five-year period. The women completed self-reported questionnaires about why they would choose to stop hormone therapy early, specifically regarding quality of life.
Overall, most participants reported poor social well-being, poor physical well-being and depression as significant risk factors for early discontinuation of treatment.
The findings also highlight the need for healthcare providers to improve patient referrals for supportive oncology resources such as social workers, behavioral and mental health providers, and palliative care, which may translate into improved treatment outcomes, according to Yanez.
"This really underscores the role of supportive oncology for our cancer patients. Conducting routine screenings for patients' levels of distress, depressive symptoms, and health-related quality of life for referral into the appropriate services and programs can improve outcomes, so it's really important that we capture this information about our patients and we triage appropriately," Yanez said.
Sofia Garcia, PhD, associate professor of Medical Social Sciences and Psychiatry and Behavioral Sciences, and David Cella, PhD, the Ralph Seal Paffenbarger Professor and chair of Medical Social Sciences, were co-authors of the study.
Cella, Garcia and Yanez are members of the Robert H. Lurie Comprehensive Cancer Center of Northwestern University.
This work was supported by and supported by National Cancer Institute grants U10CA180820, U10CA180794, UG1CA189828, UG1CA189859, UG1CA233160, UG1CA233320, and UG1CA233247.