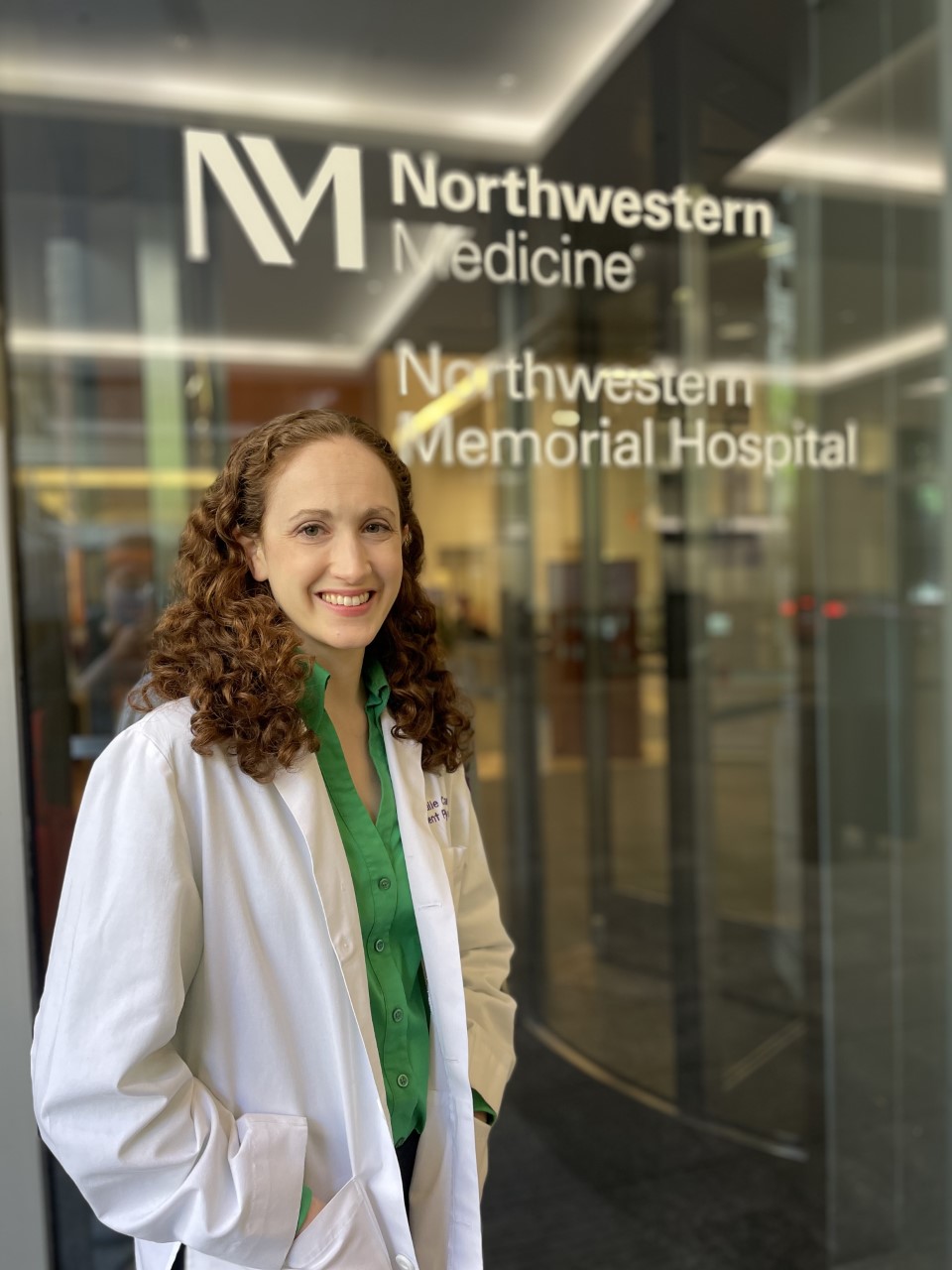 As she begins her general internal medicine research fellowship in the Department of Medicine, Natalie Cameron, MD, said she is excited to continue her medical journey at Northwestern. Cameron, who is originally from Long Island, N.Y., attended medical school at the University of California, San Diego and completed her internal medicine residency at Northwestern Memorial Hospital.
Cameron has already accrued numerous publications and national recognition for her research in preventive and cardiometabolic health for women. Currently, she is enrolled in the Program in Public Health and will soon be inducted into the Lewis Landsberg Society, which connects former residents and fellows from Northwestern University Feinberg School of Medicine to engage in networking and continuing medical education opportunities with fellow alumni.
Read a Q&A with Cameron below.
What attracted you to internal medicine?
In medical school, I was originally drawn to internal medicine where we could combine our knowledge of complex pathophysiology with the patient's story to develop thoughtful, differential diagnoses and plans. I also enjoyed forming longitudinal relationships with my patients and being their quarterback for coordinating care.
What are your research and clinical interests?
I have a particular research and clinical interest in women's preventive cardiometabolic health, specifically related to optimizing cardiovascular health prior to pregnancy and after adverse pregnancy outcomes such as gestational diabetes and hypertensive disorders of pregnancy. Throughout my residency this interest grew through my mentored relationships with Dr. Sadiya Khan and Dr. Brigid Dolan. I am excited to stay on as a research fellow to continue pursuing these interests!
Have you had any notable volunteer or internship experiences?
In medical school, I was a continuity care manager for our free clinics at UC San Diego. In this role, I arranged patients' primary care appointments and volunteered as a medical provider. In residency, I was a clinic coordinator for the Community Health Clinic, during which I helped arrange monthly resident clinics for uninsured patients in Chicago.
What made you want to stay at Northwestern for your fellowship?
Our residency motto is "nice, hardworking and smart." These characteristics truly shine throughout Northwestern. During residency, I have also had incredible mentors and am so grateful to be able to continue working with them next year.
The Landsberg Society is eager to induct you as a new member upon your graduation from your residency. Do you have any thoughts or feelings about this?
I am very grateful and excited to be inducted into the Landsberg Society and maintain connections with this wonderful community after residency!