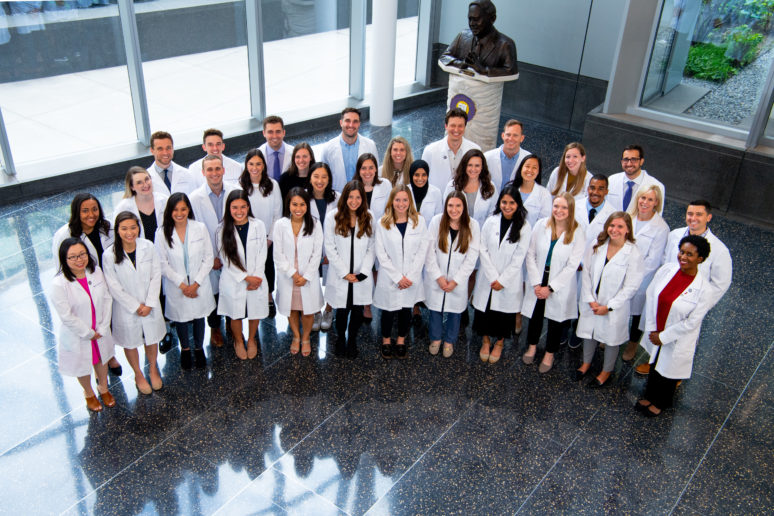 Members of the Physician Assistant (PA) Program Class of 2021 were honored during a virtual commencement May 29, receiving their Master of Medical Science degrees.
"With all of the challenges, all of the fear and anxiety, you prevailed," said Michael MacLean, MS, PA-C, director of the PA Program and assistant professor of Medical Education. "Your profession is a never-ending process of learning and experiencing, I wish you the best as you head out into the world."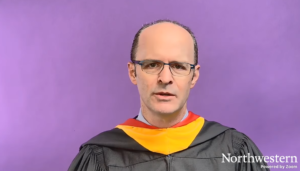 Students largely echoed that sentiment, citing the pandemic and social justice struggles as challenging, yet shaping their educational and personal development for the better.
"Thank you so much to the faculty and staff, my friends, family and classmates for all the support," Higgins Durand, PA-C, said. "I not only grew in medicine, but grew into myself."
After an invocation, Marianne Green, MD, the Raymond H. Curry, MD, Professor of Medical Education and vice dean for Education, spoke about the growing importance of physician assistants in medicine, citing a dramatic increase in physician assistants at Northwestern Memorial Hospital over the past decade.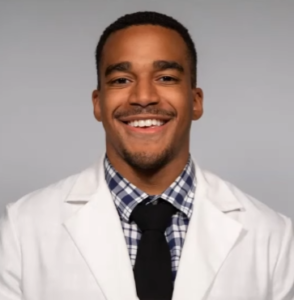 "What's critically obvious is that the hierarchy in healthcare is flattening," said Green, who is also co-director of the Center for Medical Education in Data Science and Digital Health at the Institute for Artificial Intelligence in Medicine and a professor of Medicine in the Division of General Internal Medicine and Geriatrics. "Every voice and every skillset that brings its diverse skills and perspective to the table is critically important as we transform the healthcare system."
Howard Straker, PhD, MPH, PA-C, the PA/MPH program director and assistant professor at The George Washington University, delivered the commencement address, saying the Class of 2021 had experienced a turbulent education but those tests would serve them well in practice.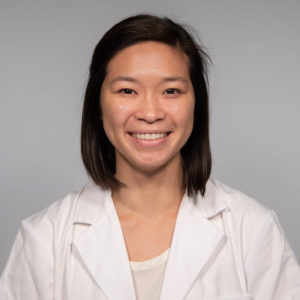 "You rapidly learned telemedicine, you had to change rotations and you had to incorporate new information into your decision-making," Straker said. "Dealing with elements of uncertainty, you demonstrated perseverance and adaptability."
The PA Program's problem-based learning (PBL) curriculum is a cornerstone of the educational experience at Feinberg. Students spend one year in didactic curriculum before making the leap to clinical rotations, and Lillian Chang, PA-S, said PBL helped prepare her for patient care.
"I feel that from the first day of the program I was encouraged to think critically and to consider all aspects of a patient's care," Chang said.
After the commencement speakers, a group of graduating students led the class in reciting the Physician Assistant oath, completing their journey to their new profession.
Awards
Clinical Preceptor of the Year
Clinical Team of the Year

Alexis Davidman, MS, PA-C
Robin Schemmel, MMS, PA-C

Pi Alpha Honor Society Honorees

Courtney Gullett, PA-C
Samantha Kumpf, PA-C
Kalyna Petrusha, PA-C
Maggie Schiffhauer, PA-C
Thomas Evan West, PA-C

Clinical Year Excellence Award
Linda L. Lang Award for Academic Excellence