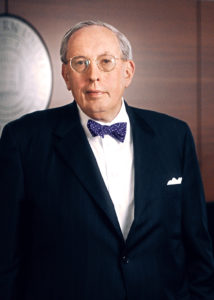 The Northwestern University Leadership Education Advancement Program (NU-LEAP) graduated its inaugural class of emerging Feinberg faculty leaders during a virtual ceremony on April 13.
NU-LEAP provides Feinberg faculty the unique opportunity to develop as a cohort of emerging leaders by collaborating on team projects centered on the medical school's goals across diversity, faculty development, clinical research and education, and solving problems as mentors, investigators and practitioners.
The program is offered by the Office of the Dean and is limited to no more than 25 participants who must be an assistant or associate professor at Feinberg. Cohorts are assembled to be a diverse group that enables interaction across a broad range of experiences, disciplines and institutions that comprise Feinberg's academic community.
"I hope this opportunity has provided participating faculty members with insights about their talents, the challenges and context in which Feinberg operates, and what it takes to be a leader in academic medicine. These graduates' continued growth will help the medical school advance and build on its track record of excellence," said Eric G. Neilson, MD, vice president for Medical Affairs and Lewis Landsberg Dean.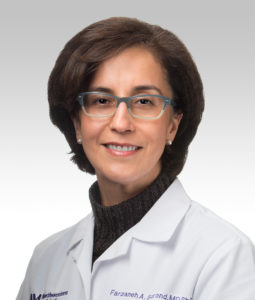 NU-LEAP participants attended sessions once per month during the course of the program, with topics ranging from "drivers of change," and "leading in a pandemic," as well as two full-day retreats. Sessions were designed for participants to gain an understanding of their strengths and weaknesses as a leader, and to learn how to bring out the best in themselves and others; experiment with leadership and management choices to innovate, take risks and lead change in academic medicine; develop the skills necessary to lead through challenges; and understand the drivers of change in academic medicine and at Feinberg.
"NU-LEAP offers Feinberg faculty the opportunity to engage in identifying high priority issues at FSM/NM/Lurie/SRAL and lead initiatives that advance our mission as an academic medical center across the institution. We aim to build a network of faculty leaders that are transcending internal departmental boundaries," said Farzaneh Sorond, MD, PhD, the Dean Richard H. Young and Ellen Stearns Young Professor and associate dean for Faculty Development.
"LEAP was a great experience to meet outstanding and developing leaders across Feinberg and Northwestern Medicine. The Design Team challenged us to learn our own strengths and weaknesses as leaders and begin to develop strategies to continue that growth," said Joshua Meeks, '05 MD, '03 PhD, '06, '11 GME, assistant professor of Urology and of Biochemistry and Molecular Genetics.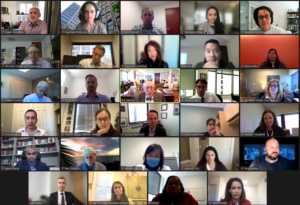 "This program was incredible. I learned so much about myself as a leader, I did a lot of introspection, I met incredibly talented people and mentors, I formed relationships across the medical school, and I learned concrete skills that I can apply to my work as a leader and manager. I feel well positioned to understand the priorities of the medical school and the university, and I'm very grateful for the relationships and skills I've gained," said Ashti Doobay-Persaud, MD, assistant professor of Medicine in the Division of Hospital Medicine and of Medical Education, and director of the Center for Global Health Education.
"This program underscores the medical school's deep commitment to lasting and transformative leadership development," said William Lowe, Jr., MD, the Thomas D. Spies Professor of Genetic Metabolism and vice dean for academic affairs. "We've been pleased with our inaugural cohort's progress from our first meeting in September to graduation today, and we look forward to welcoming a second group in the fall. The ideas, enthusiasm and engagement we've seen so far with this first group been wonderful."
The second cohort of the program will begin attending sessions in September 2021 through April 2022; applications were due March 22.