Several Feinberg faculty members have been elected to two prominent medical societies: the American Society for Clinical Investigation (ASCI) and the Association of American Physicians (AAP).
Peng Ji, MD, PhD, '15 '17 GME, associate professor of Pathology in the Divisions of Experimental Pathology and Hematopathology, and Jaehyuk Choi, MD, PhD, the Ruth K. Freinkel, MD, Research Professor, have been elected to the ASCI.
Scott Budinger, MD, the Ernest S. Bazley Professor of Airway Diseases and chief of Pulmonary and Critical Care in the Department of Medicine, William A. Muller, MD, PhD, the Janardan K. Reddy, MD Professor of Pathology, and Dimitri Krainc, MD, PhD, chair and Aaron Montgomery Ward Professor of Neurology, were elected to the AAP.
Genetics of Blood Disease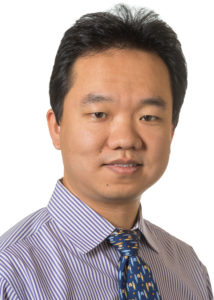 "I am honored to be elected into ASCI by my peers," Ji said. His scientific interests encompass the genetics of red blood cells and blood diseases — including cancers such as leukemia — and he has spent years searching for vulnerabilities in blood diseases that could be exploited for therapies.
In 2020, Ji discovered that boosting the function of a protein could lead to more efficient bone marrow transplantation, one of the few available treatments for a variety of blood diseases including leukemia and lymphoma. The study, published in Nature Communications, outlined a method to reduce the volume of blood required for treatment and increase the success rate of transplantation.
"I am grateful to all of my trainees and colleagues at Northwestern over the past years," Ji said. "This is an honor of collective achievements."
This is not the first time Ji has been recognized by the ASCI: In 2015, he was honored with the ASCI Young Physician-Scientist Award for his accomplishments in pathology and hematology.
Molecular Underpinnings of Skin Cancer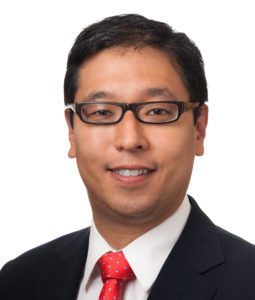 "ASCI is filled with many of my scientific and medical heroes," said Choi, who is also an associate professor of Dermatology and of Biochemistry and Molecular Genetics.  "It is a tremendous honor to be elected into a society with many of my mentors and role models."
Choi's investigative focus is the molecular and cellular processes that lead to skin cancer or other immunological disorders. In 2020, Choi found important differences in rare skin lymphomas stemming from the specific cell of origin and clinical presentations, publishing these findings in Nature Communications.
"I'd like to thank my chairs; Amy Paller, Ali Shilatifard and Beth McNally, who have supported me since my first day at Northwestern. Their mentorship has enabled all of the success we have enjoyed," Choi said. "I'd also like to thank the fellows, the students and the research staff who do all of the work. I stand on their shoulders."
Inflammation and Lung Injury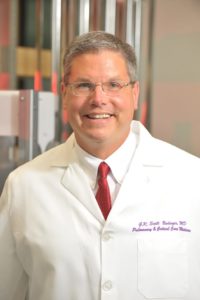 "It is my privilege to be elected to the accomplished group of translational physician-scientists whom the AAP counts among its members," said Budinger, who is also a professor of Cell and Developmental Biology. Budinger's work has focused on understanding the pathobiology of pneumonia-induced lung injury. In particular, he is interested in why older individuals are more susceptible to pneumonia, a problem that has become evident during the COVID-19 pandemic.
During the pandemic, Budinger and his collaborators have applied lessons learned studying pneumonia to SARS-CoV-2, the virus responsible for COVID-19.  Using data from patients at Northwestern Memorial Hospital, they published a study in Nature that provides a molecular model explaining the unique clinical features of SARS-CoV-2 pneumonia.
In another study published in Science Translational Medicine, they used single cell RNA-sequencing to identify common features between late SARS-CoV-2 pneumonia and end stage lung fibrosis from other causes, supporting the necessity of lung transplant to extend life in selected patients with COVID-19.
Vascular Biology and Disease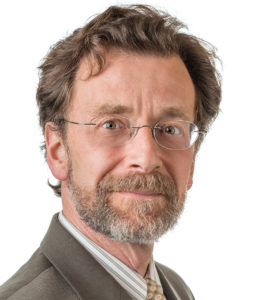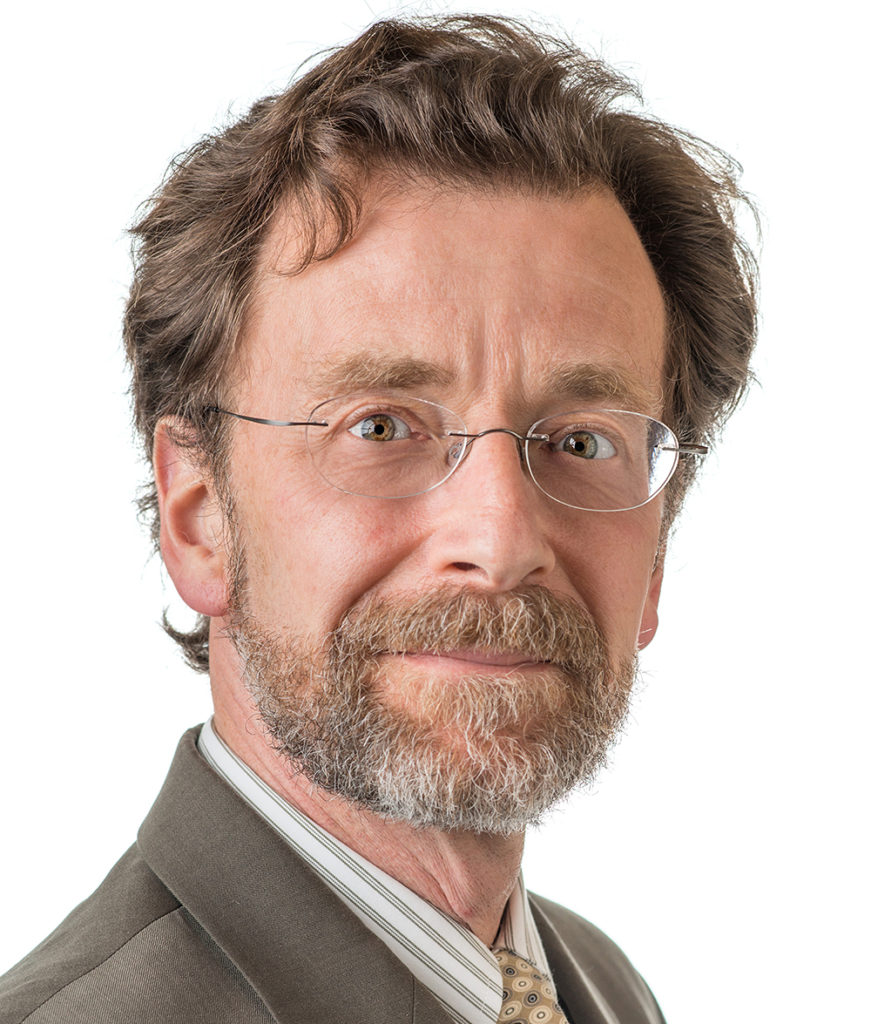 "It is a great honor for me to be inducted into this august society," said Muller, who studies the contribution of vascular biology to inflammation and its influence on disease.
Recently, he revealed previously unknown details about calcium signaling that contributes to inflammation, publishing the findings in the Journal of Experimental Medicine.
"This is an opportunity for me to expand my network of collaborators and to contribute to the association," Muller said. "When people with different expertise and perspectives work together to solve the same problems, there is a synergy that evolves quickly."
Translating Neurologic Discoveries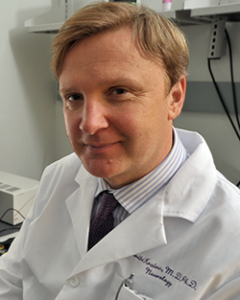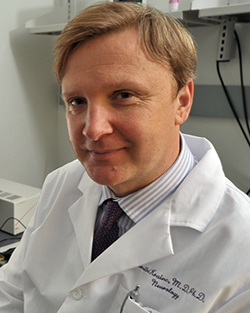 "It is a tremendous honor to be recognized by the AAP," said Krainc, who is also a professor of Neurological Surgery, of Physiology and director of the Simpson Querrey Center for Neurogenetics.
Krainc has worked to define key molecular pathways in a variety of neurodegenerative diseases and identify new targets for therapies. Krainc, along with collaborators, discovered the previously unknown role of astrocytes in Parkinson's disease in a study published in The Journal of Neuroscience, and used patient-derived neurons to test a new strategy to treat Parkinson's disease in a study published in Science Translational Medicine.
Further, recent studies from the Krainc laboratory — published in Nature and Science — have highlighted the role of mitochondrial and lysosomal dysfunction in Parkinson's disease, suggesting that direct signaling between these two organelles may represent an important component of the disease.
"My election is a testament to the talented scientists and trainees in my laboratory who work tirelessly to advance scientific knowledge and improve the health of patients with neurodegenerative diseases," Krainc said.
Ji, Choi, Budinger and Muller are members of the Robert H. Lurie Comprehensive Cancer Center of Northwestern University.
The ASCI is an honor society of physician-scientists founded in 1908 to represent those contributing to clinical care, scientific investigation and education. Ji and Choi join more than 30 other Feinberg faculty as a member of the society.
The AAP, founded in 1885, is a society honoring physicians with outstanding credentials in basic or translational biomedical research. The society has 1,200 active members and 700 emeritus and honorary members.