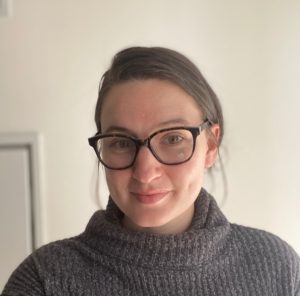 Second-year medical student Tricia Pendergrast has been included in Crain's Chicago Business 2021 Notable Healthcare Heroes list for co-founding and operating GetMePPEChicago, a non-profit organization that collects and ethically distributes donated personal protective equipment (PPE) to healthcare and community organizations across the city.
The list honors remarkable individuals and teams from Chicago-area hospitals and health systems serving their communities. She was nominated by Ronald Hirsch, MD, an internal medicine physician based in Elgin, Ill., who has been following the organization's efforts on social media since it was established last year.
"Every time we get recognized for our work, it's another opportunity to raise awareness that the lack of PPE is still an issue. For me personally, this is another opportunity to make people aware that we're still out here, we're still working trying to disseminate PPE and that this is still going on," Pendergrast said.
Last March, when COVID-19 began to spread widely, and in Chicago specifically, Pendergrast and her peers felt compelled to help their medical colleagues who were severely struggling to obtain necessary PPE. The organization, which has expanded to include various services to help the community, is run by medical student volunteers from Northwestern, Rosalind Franklin University, the University of Illinois at Chicago, Rush University and Loyola University.
To date, the organization has donated more than 800,000 units of PPE to hospitals, nursing homes and long-term care facilities, community organizations, homeless shelters and mutual aid groups across Chicago.
Pendergrast said that helping to establish and run the organization has been a rewarding experience, from meeting local volunteers that deliver PPE donations across the city to collaborating with organizations in Chicago and Northwestern to raise money to purchase high-demand PPE items.
On the other hand, she said, it can also often be challenging and frustrating.
"The issue is what it's always been: knowing that we're filling this gap that shouldn't even be there in the first place. There's no reason a bunch of medical students should be a lifeline for nurses or a team of residents," Pendergrast said.
At the beginning of the pandemic, what began as an access issue quickly evolved into an issue of resources and social capital for many groups that needed PPE, according to Pendergrast.
To address this head on, Pendergrast and her co-founders collaborated with two bioethicists to create a proactive organizational contact strategy that would help the organization prioritize certain areas of Chicago that needed PPE based on a zip code's number of COVID-19 cases and mortality rate, service to vulnerable populations, access to healthcare resources and other epidemiologic principles.
"We didn't want who an organization knew to be a limiting factor in what amount of PPE they had, so we recognized that as an issue early on," Pendergrast said. "I wish the numbers didn't make our choices so easy, because there are glaringly obvious communities that need focus from our resources."
With almost a year since COVID-19 touched ground in Chicago, Pendergrast said that the disease has only served to bring pre-existing issues and inequities to the surface or exacerbate them entirely.
"A really important principle for all of us to remember is that the only thing COVID has brought is the actual illness; the social issues, the inequities, they were here long before it got to Chicago," Pendergrast said.
GetMePPEChicago is a 501(c)3 non-profit sponsored by The Pilsen Social Health Initiative. Follow  GetMePPEChicago's efforts on Twitter, Facebook, Instagram and at #GetMePPEChicago.
For more information about how to make a donation or request PPE, visit GetMePPEChicago's website.