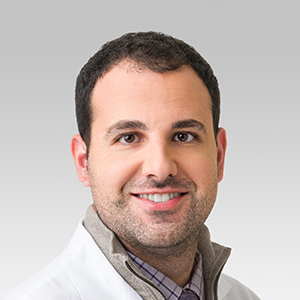 A new residency mentorship program developed by Northwestern faculty may serve as a model for other academic programs seeking to provide more formalized mentorship opportunities for residents.
The program, detailed in a study published in the Journal of Medical Education and Curricular Development, was created by Danny Bega, MD, '14 GME, associate professor in the Ken and Ruth Davee Department of Neurology in the Division of Movement Disorders, Danielle Larson, MD, instructor of Neurology in the Division of Movement Disorders, Ajay Sampat, MD and George Culler, MD, former residents in the Department of Neurology.
In academic medicine, mentorship programs are essential in helping guide students and trainees to various career interests, while providing opportunities to form meaningful relationships with professionals in the field. However, in many residency programs, residents are responsible for identifying mentors on their own and while some programs provide assigned mentors, residents typically don't meet with their mentors on a regular basis.
The aim of the program is to fill this gap by guiding mentor-mentee relationships through clear program structure and objectives, as not everyone knows or feels comfortable in the role of a mentor or mentee, according to Bega.
"The hope is that the guidance and attention we provide for our mentorship program makes it more useful for residents to develop a meaningful relationship with their mentors," Bega said.
The program's curriculum was divided into four quarterly sessions, each focusing on specific discussion topics to facilitate career development and help residents explore the business of medicine.
Specific program objectives included the following: discussing career interests and providing suggestions, guidance, and connections to aid in career development; assessing overall wellbeing and screening for burnout; discussing reading plans; facilitating career planning and achievement of career objectives; and providing insight into the practical aspects of the business of medicine.
The pilot curriculum was then implemented during the 2017-2018 academic year with 23 participating residents. Before the start of the program, residents were expected to arrange quarterly meetings with assigned mentors and complete a self-reflection worksheet prior to each meeting to set expectations for discussion topics.
At the end of the academic year, participants were asked to complete a post-curriculum survey. According to survey results, more than 80 percent of residents reported not having had any formal teaching related to business of medicine prior to this curriculum. Additionally, more than 87 percent reported upon completion of the curriculum feeling satisfied with the course and relationships they developed with their mentors.
According to the authors, the survey results suggest that a majority of trainees enter residency with little or no formal training in administrative aspects of medicine and identifies a major learning gap that could be filled by the current program. The findings also demonstrated that trainees appreciated the introduction of structure to the mentor-mentee relationship.
"Trainees are drawn to programs that can provide them hands-on guidance and where people are invested in their success. We pride ourselves on investing in this mentor-mentee relationship," Bega said.